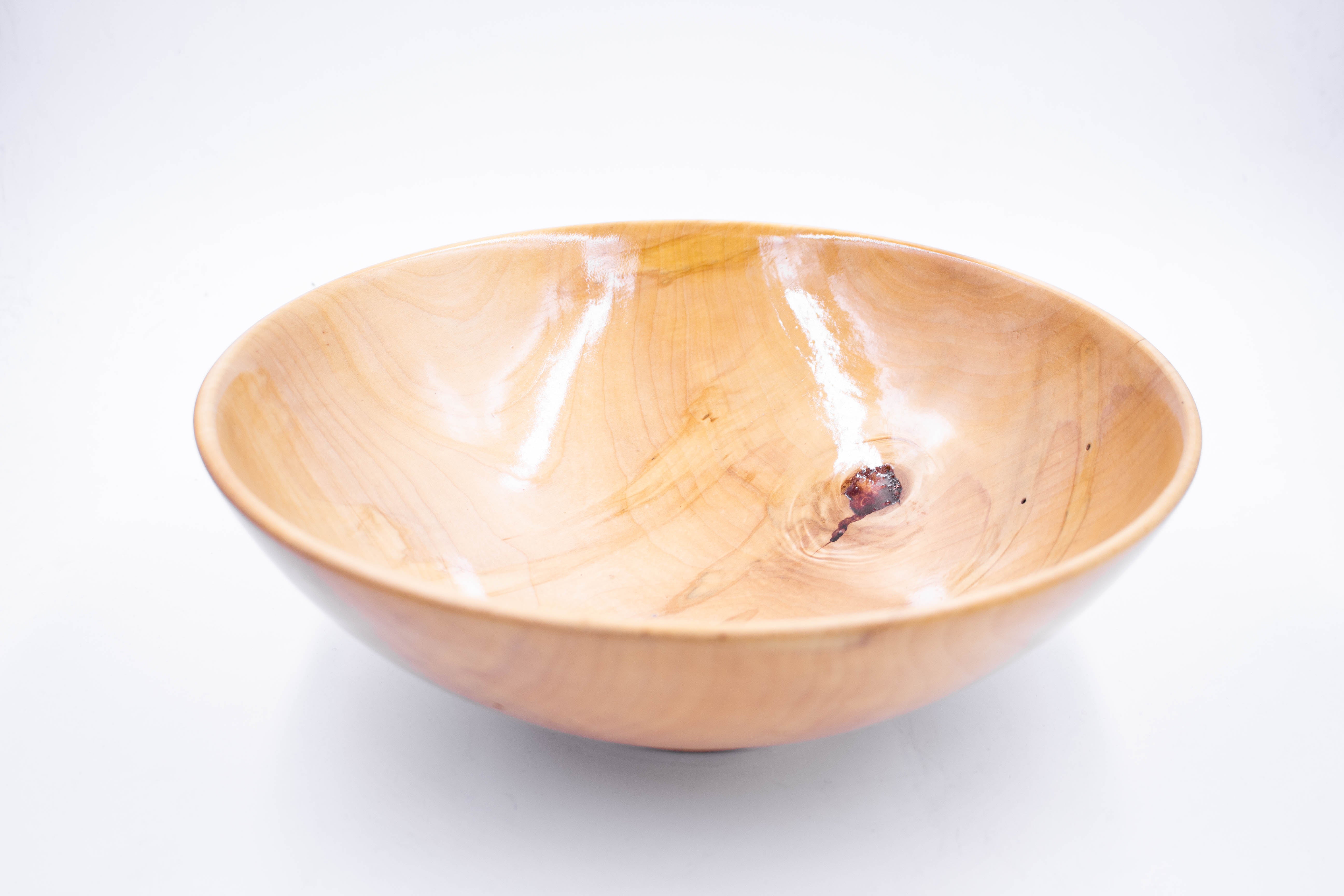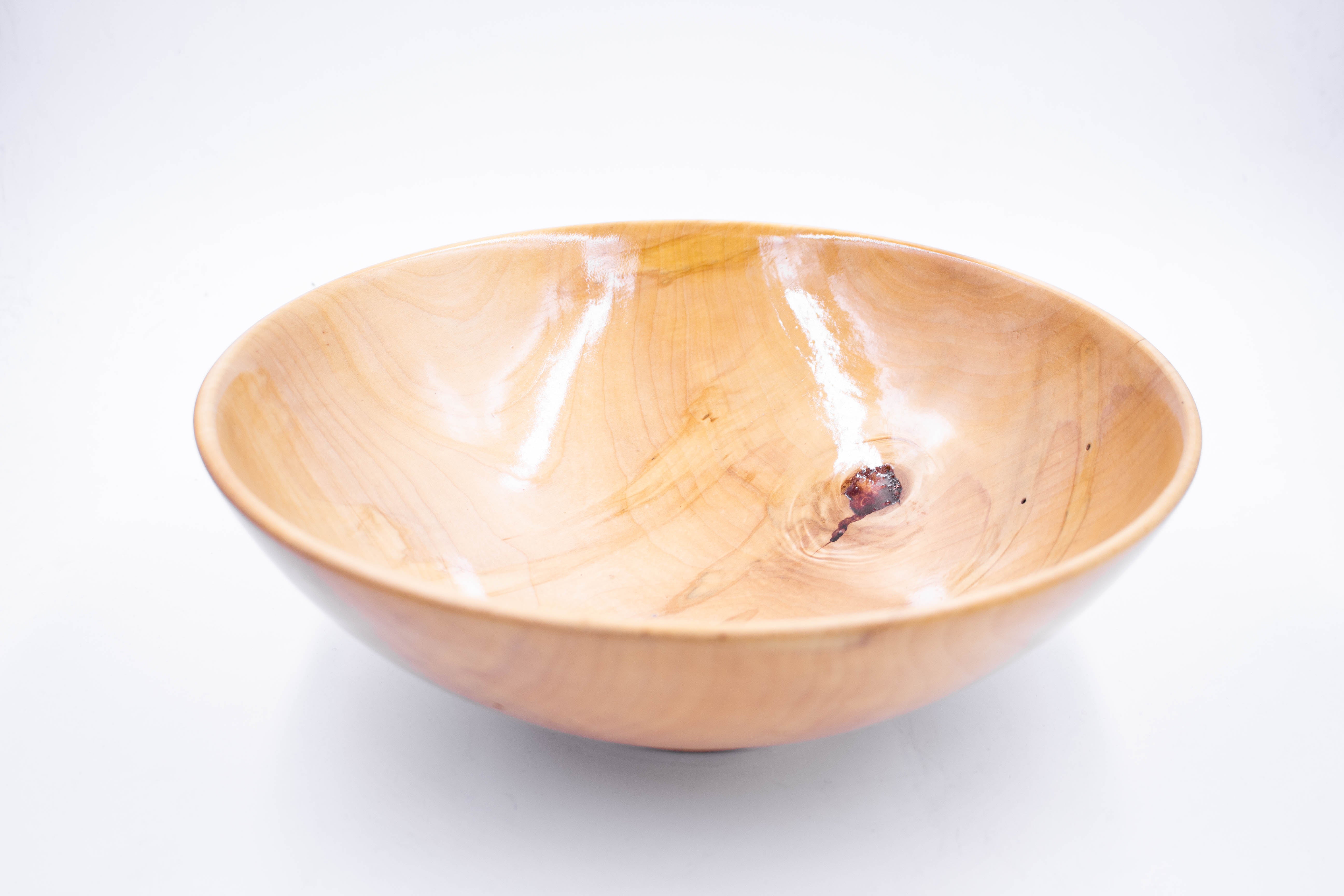 Local Artist of the Week: Richard Ruehle-Ambrosia Maple Bowl (Large)
Ambrosia maple is a term that is commonly applied to wood from eastern red and silver maples that has streaks of color caused by beetles. It is these characteristic streaks of color that give this bowl its fluid and dramatic design. The bowl is approximately 11 and one half inches in diameter and the rim sits approximately 4 inches above the base. Numbered (#2478) and signed by the artist, Richard Ruehle, who lives and works in Findlay, OH.
This piece is accompanied by an official Certificate of Provenance issued by The Collector Gallery at Objects of Desire Artful Living attesting to your ownership of an original work of art.