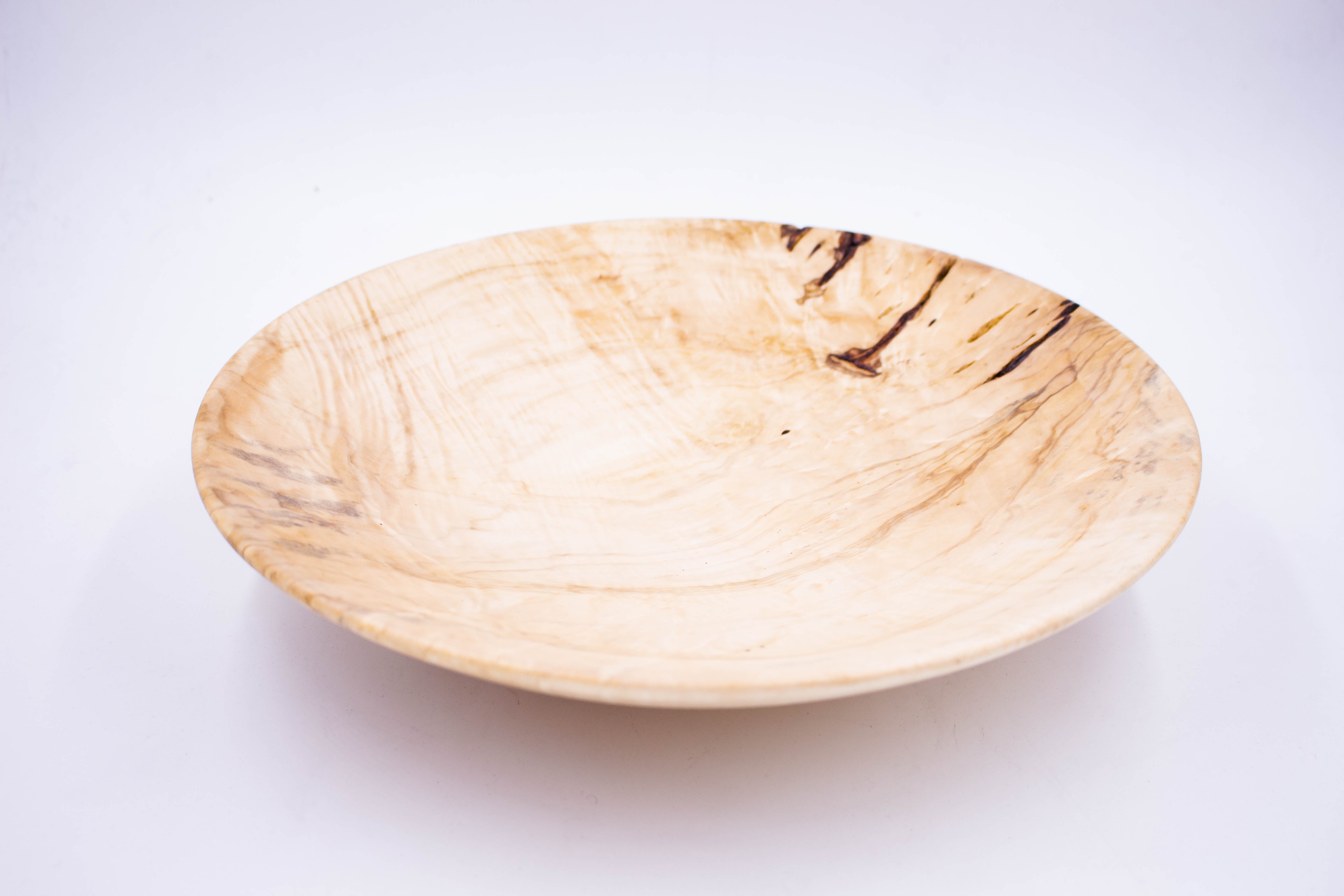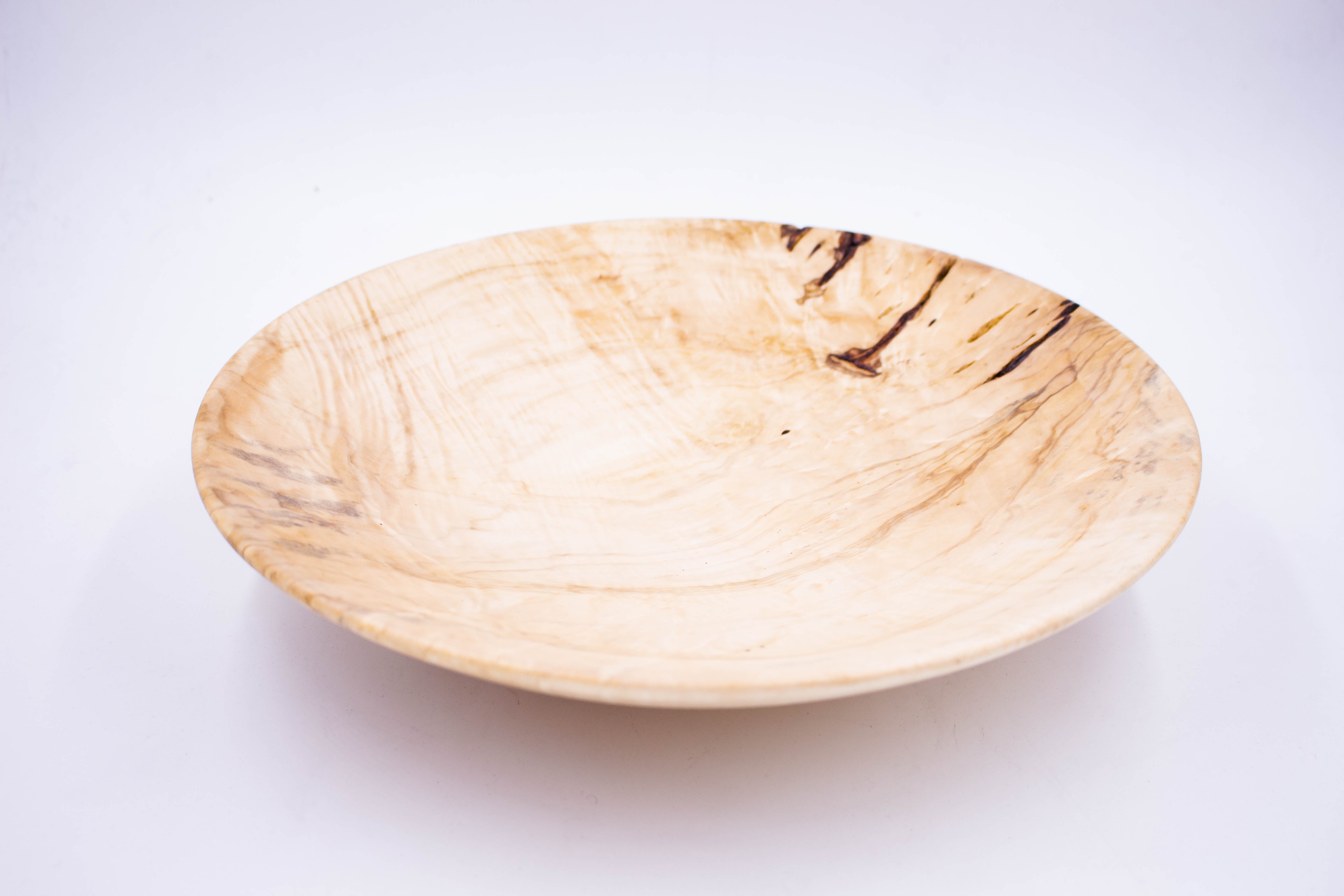 Local Artist of the Week: Richard Ruehle-Buckeye Burl Wooden Bowl
Hand-crafted out of buckeye burl (buckeye is a very difficult and expensive wood to mill), this graceful shallow wooden bowl will complement anything served on it.  The bowl is approximately 12 inches in diameter and stands about 2 and one half inches high at the rim. Signed and numbered (#4329) by the artist who lives and creates in Findlay, OH.
This piece is accompanied by an official Certificate of Provenance issued by The Collector Gallery at Objects of Desire Artful Living attesting to your ownership of an original work of art.