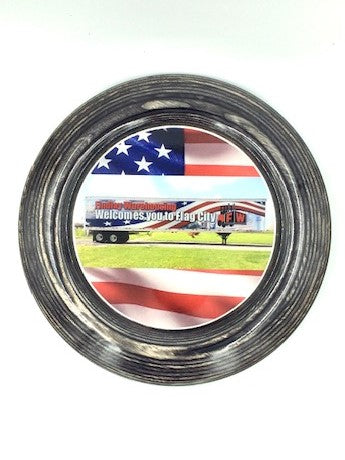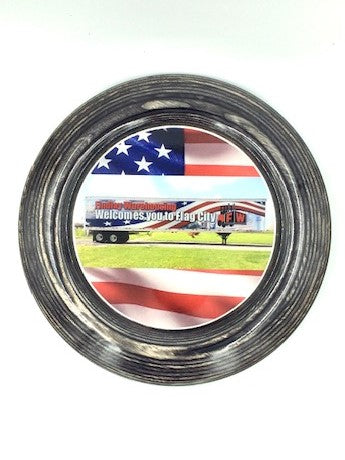 Local Artist of the Week: Richard Ruehle-Customized Dyed Birch Veneer Platter
Richard Ruehle has created a beautiful hand-turned dyed birch veneer platter that can be customized with any personal picture or corporate logo you like.  A family heirloom piece or corporate gift that will be enjoyed forever, the plate measures about 13  inches in diameter and the picture is approximately 8 and one-half inches in diameter.  The plate is also signed and numbered by the artist and is accompanied by a Certificate of Provenance attesting to your ownership of an original piece of art.
There is also available a lighter-colored and slightly smaller Maple or Curly Maple Plate that can be customized with a picture or logo like this one.
As this item is custom-made with your chosen picture, delivery will be about 10 days following your order.  This piece is accompanied by an official Certificate of Provenance issued by The Collector Gallery at Objects of Desire Artful Living attesting to your ownership of an original work of art.