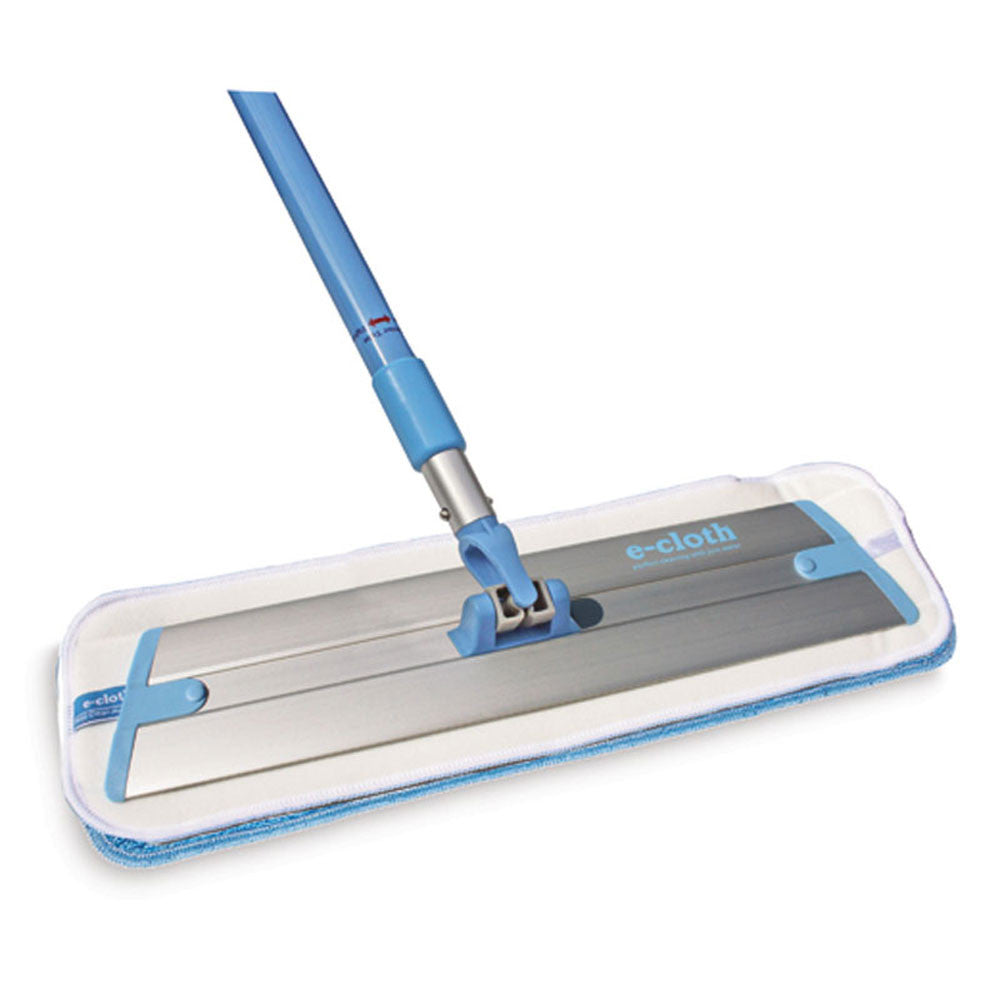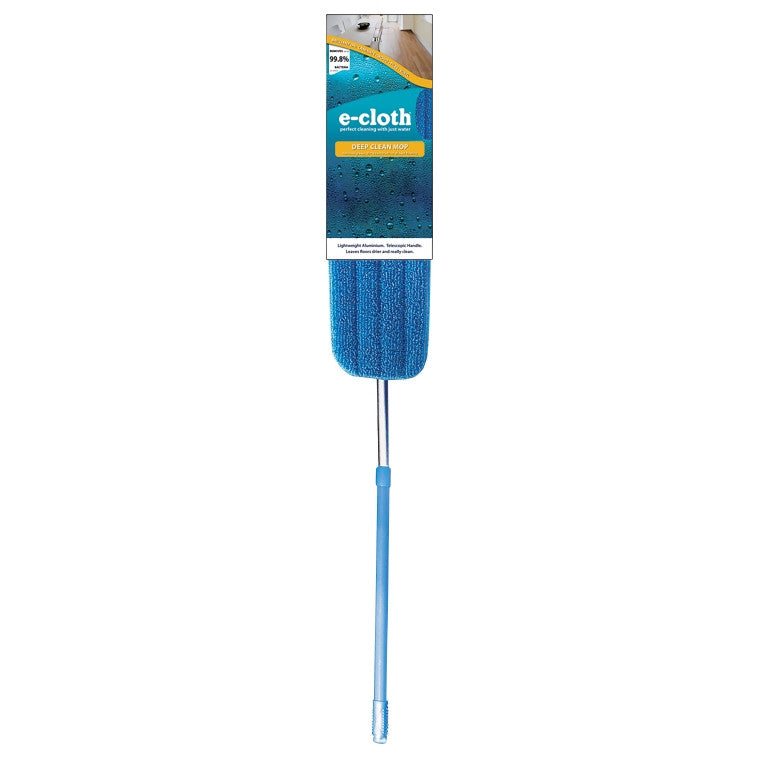 E-cloth Deep Clean Mop
Wow, what a great product! This mop is so easy to use: just spray water on your laminate, wood, tile or vinyl floor and then mop it. No rinsing!! The mop is made of lightweight aluminium with a telescopic handle (that stays telescoped!) so it is lightweight and easy to use.  And after use, your floors will be dry and really clean. The e-cloth mop head (a specially shaped e-cloth cleaning cloth) attaches to the mop head base with velcro, so you slap it on, use it, then rip it off and throw it in the washer if it is dirty. No muss, no fuss. If you prefer not to spritz water on your floor, you can just moisten the e-cloth mop head and get to work. I use the e-cloth deep clean mop to clean the hard floors in my shop and it is so easy and effective! And, believe me, in the winter when it seems like every body who enters tracks snow and salt onto the floor, it is a godsend! 
With e-cloth you save time (no need to rinse and dry after cleaning) and money (no need to buy expensive cleaning chemicals), while enjoying better results and being kind to our environment and your family's health (since cleaning chemicals can create health risks for children and those who may suffer from allergies, asthma and chemical sensitivities). E-cloth mop heads can be washed 300 times and still retain their unique cleaning properties.  If you wash your e-cloth once per week, it should provide you with six years of money- and time-saving benefits.