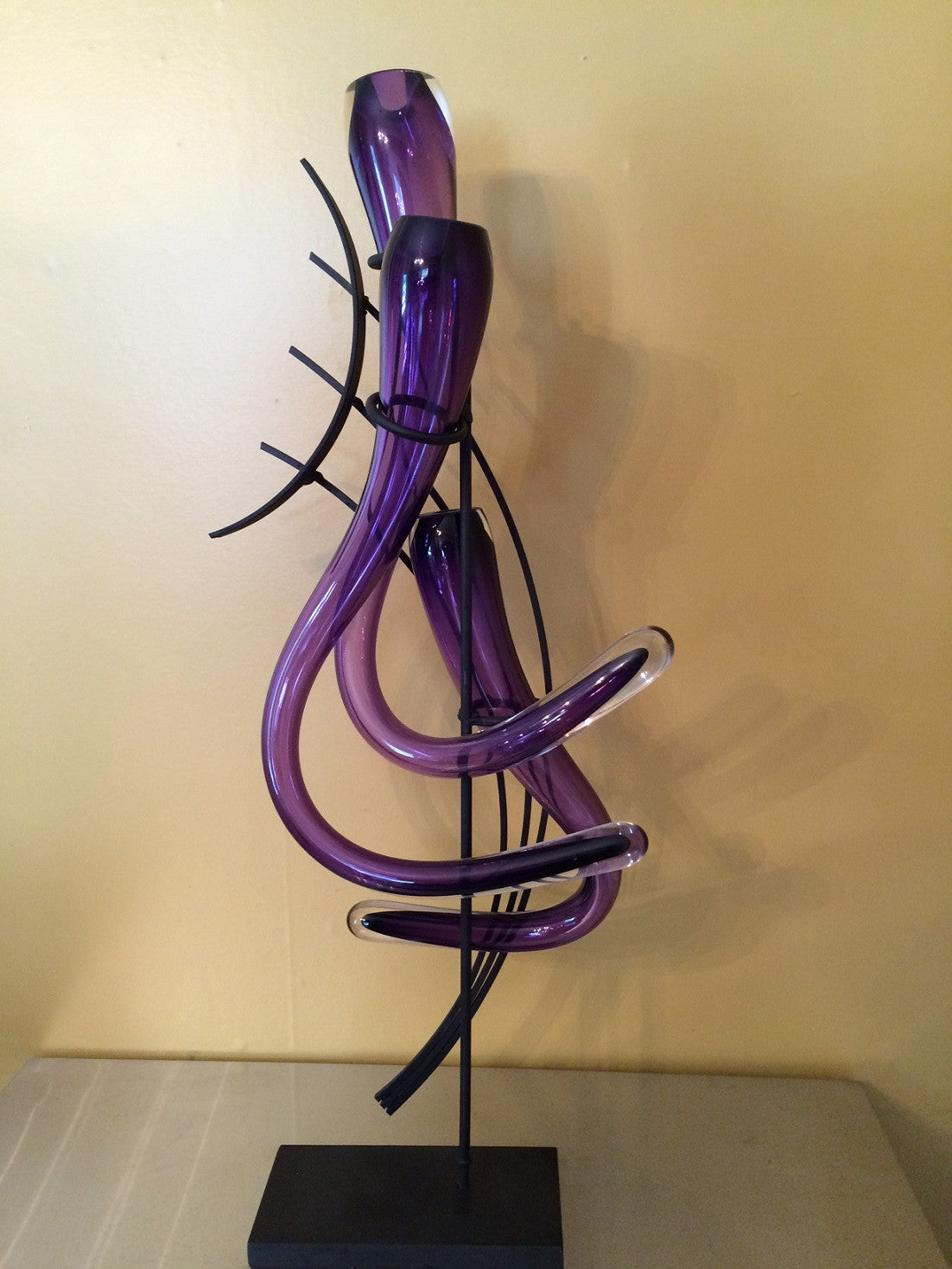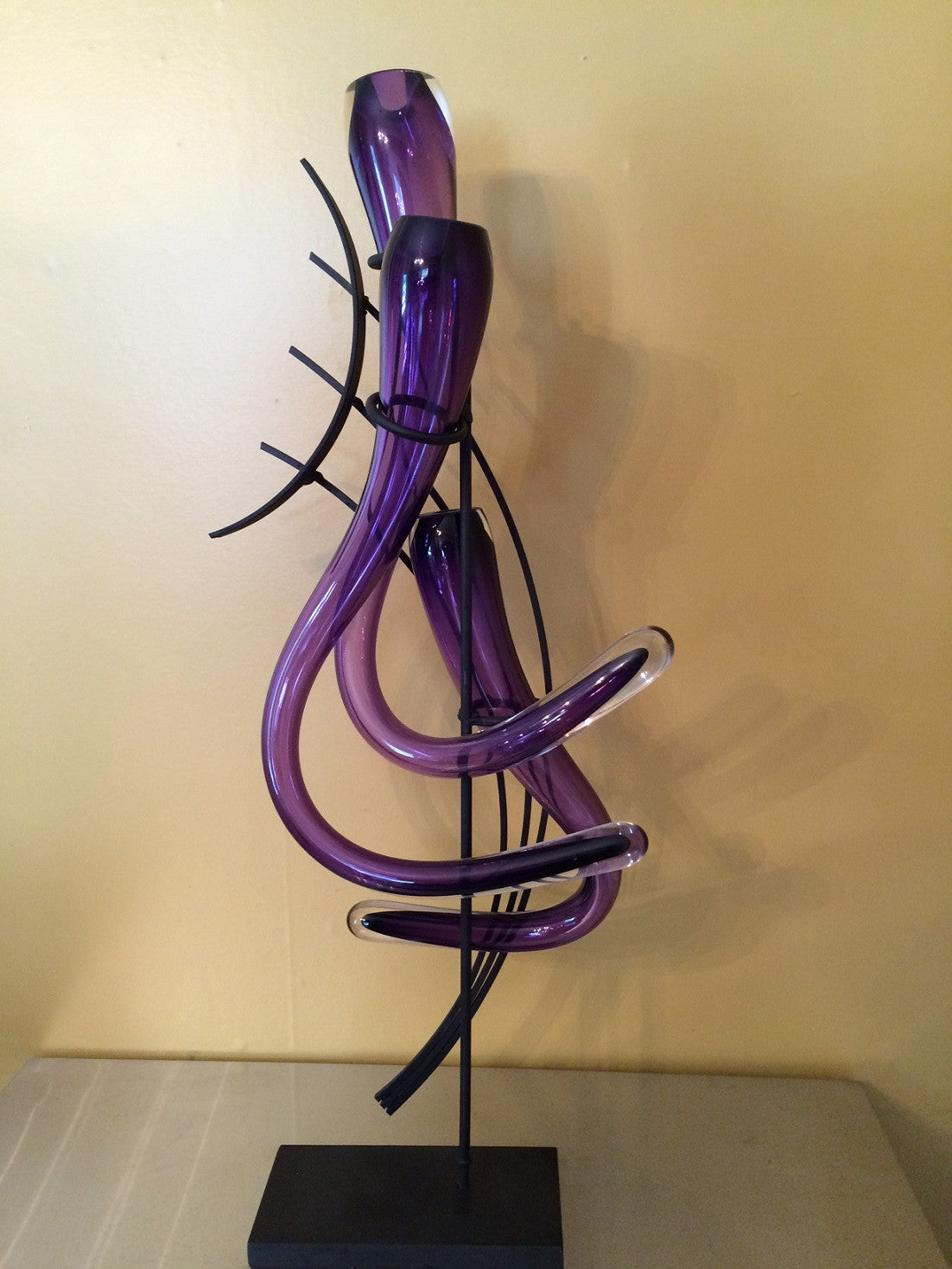 H. James Yarrito Wrought Iron and Blown Glass Sculpture
This stunningly original abstract hand-blown art glass sculpture is comprised of three sinuous hollow clear blown glass tapered tubes infused with a deep purple color and suspended on a wrought iron "art deco" style frame also crafted by the artist.  The piece measures approximately 29 inches high, 11 and 1/2 inches wide and 5 and 1/2 inches deep.
Jim Yarrito's work is well represented in the Toledo Museum of Art's "Collector's Corner" and has been recognized three times with the Dominick Labino Memorial Award (1993, 2001, 2008). In addition, his work was awarded Second Place for glass in the 2005 Toledo Area Artist Show and First Place for glass in the 2002 Birmingham Art Show.