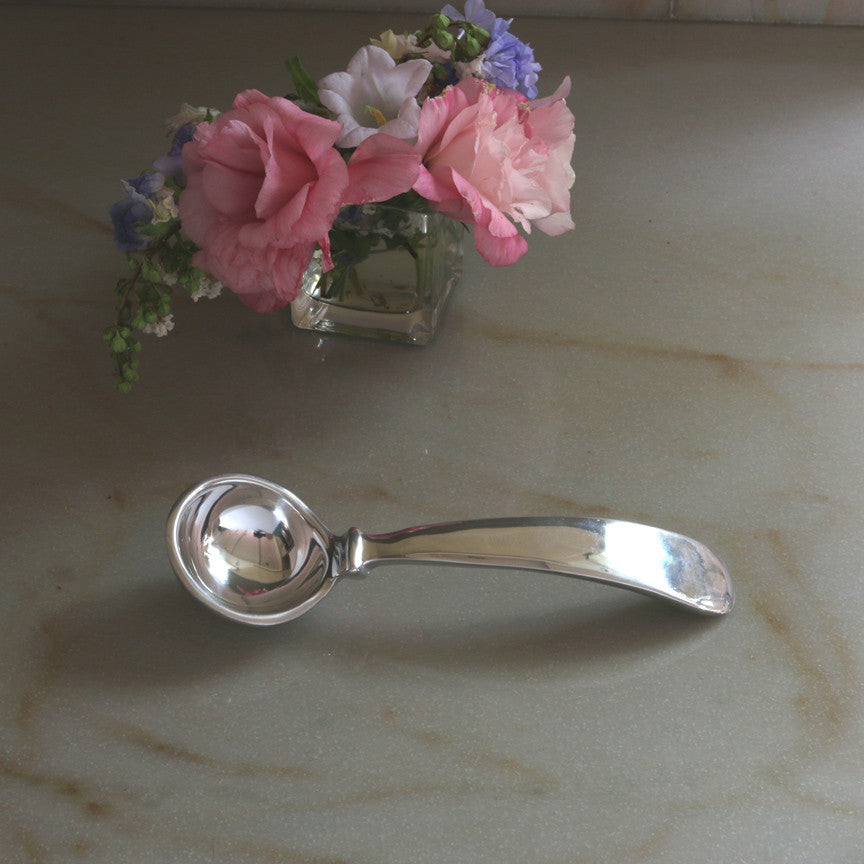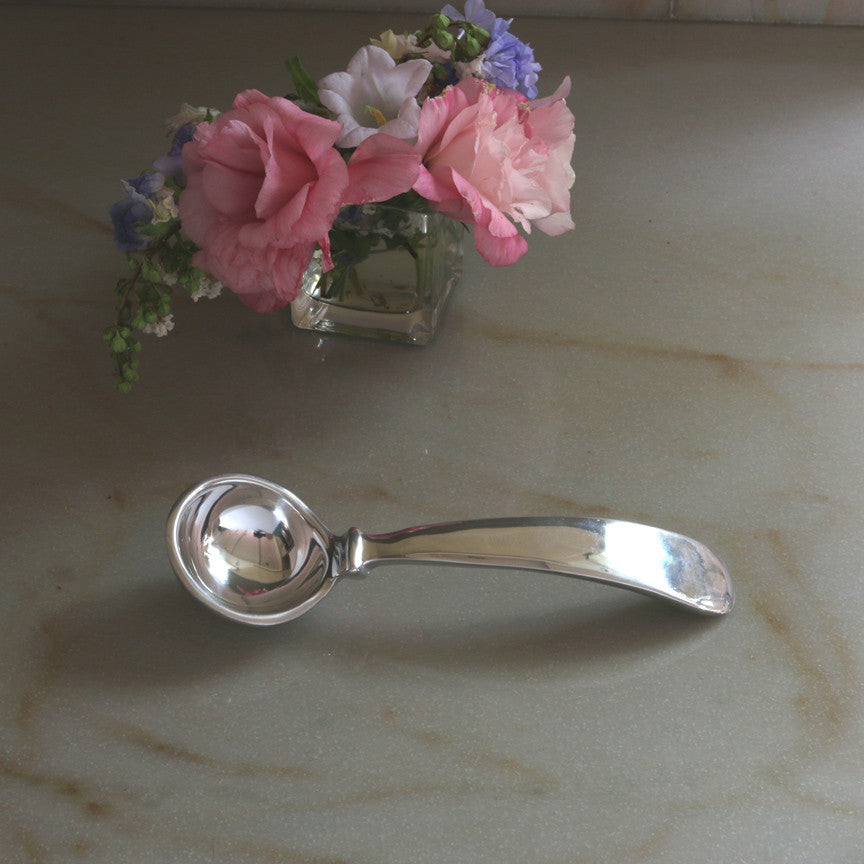 Beatriz Ball SOHO Small Plain Ladle
Made entirely by hand, one piece at a time, using the ancient art of sand casting, molten high-quality aluminum alloy is poured into individual sand molds and then hand polished to achieve the distinctive depth of character and warmth of personality that is characteristic of the Beatriz Ball line of aluminum serveware.
The small SOHO Plain Ladle is a prime example of this artistry.  It is a delicate and refined piece, about 7 inches long with a ladle bowl about 2 inches in diameter.
Of heirloom quality, Beatriz Ball handmade metalware will not tarnish or lose its lustrous shine in normal use.  Acidic foods will not damage or discolor the product. However, it is best to not leave the item standing in water for long periods of time.  Hand wash (no dishwasher) and dry immediately so minerals which may be dissolved in your water are not left as spots on the lovely polished surface.
Objects of Desire Artful Living has a complete line of e-cloth cleaning products which will keep your Beatriz Ball aluminum serveware looking sparkling clean, and remove over 99% of surface bacteria using only water mist.  No harsh chemicals or abrasive cleaners needed.
Each piece of Beatriz Ball aluminum serveware comes with its own dark brown cloth presentation/storage bag with drawstring closure emblazoned with the Beatriz Ball logo. Beatriz Ball gift boxes are also available.