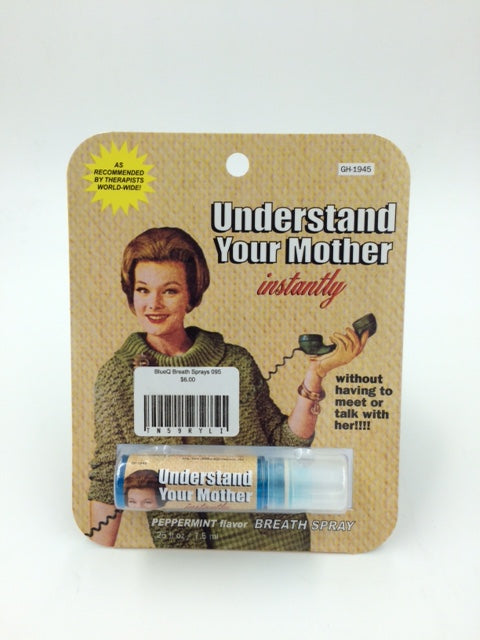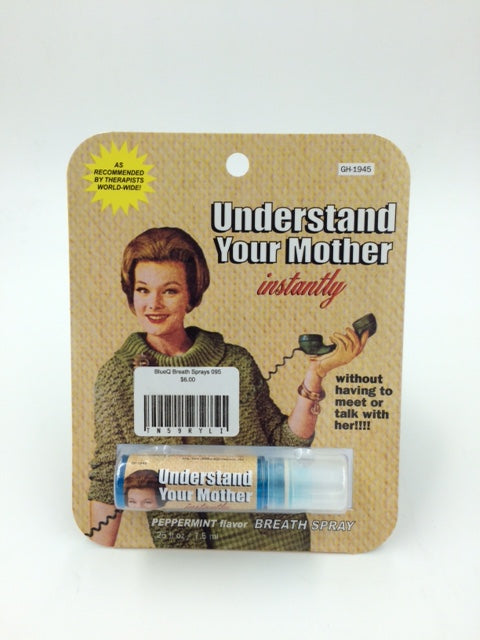 BlueQ Breath Sprays "Understand Your Mother Instantly"
ALERT! BLUEQ NO LONGER MAKES BREATH SPRAY, SO THESE ITEMS ARE NOW COLLECTIBLE! GET YOURS NOW BECAUSE WHEN THEY ARE GONE THEY'RE GONE AND CAN'T BE REPLACED.
For all misunderstood children. Don't blame your mother! Understand her. It's easier to get even that way. Use whenever your mother has her head up her ass.Refills available..25 fl.oz. of peppermint mouth spray. Ingredients include Alcohol Denatured, Water, Glycerin, T-Maz 20, Flavor, Sodium Saccharin, FD&C Blue #1. Made in the USA.