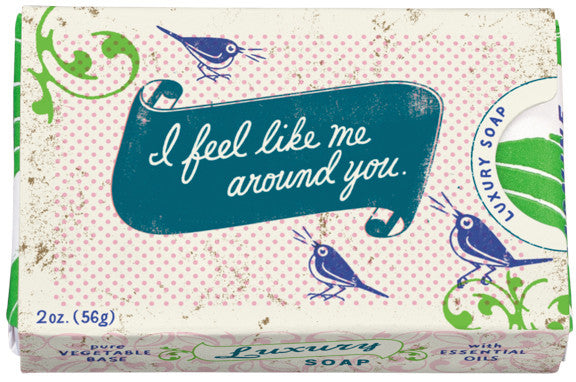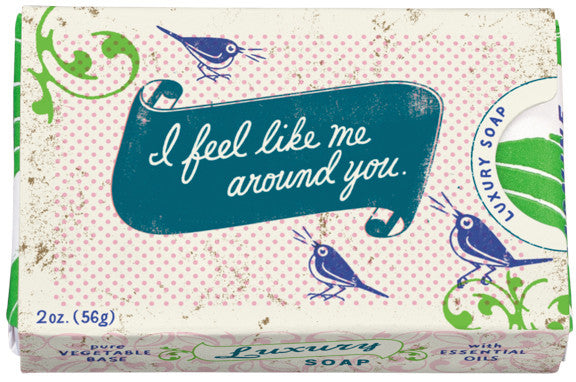 BlueQ Luxury Bar Soap: "I feel like me around you"
ALERT! BLUEQ NO LONGER MAKES BAR SOAP, SO THESE ITEMS ARE NOW COLLECTIBLE! GET YOURS NOW BECAUSE WHEN THEY ARE GONE THEY'RE GONE AND CAN'T BE REPLACED.
If you have trouble sharing your deepest emotions this soap can help. Give a bar to that special person.
2 oz.bar; pure vegetable base with essential oils (jasmine and lemon peel).  
BlueQ employs a workforce of individuals with and without disabilities working together to assemble this product.