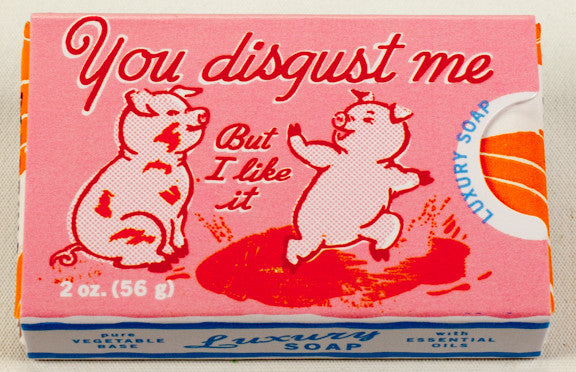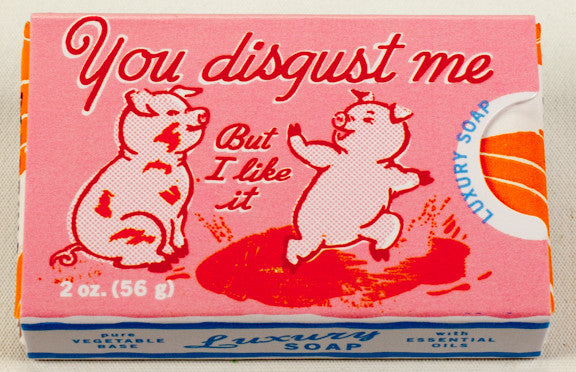 BlueQ Luxury Bar Soap: "You Disgust Me But I Like It"
ALERT! BLUEQ NO LONGER MAKES BAR SOAP, SO THESE ITEMS ARE NOW COLLECTIBLE! GET YOURS NOW BECAUSE WHEN THEY ARE GONE THEY'RE GONE AND CAN'T BE REPLACED.
Relationships are built on sharing honest feelings.
2 oz.bar; pure vegetable base with essential oils (gardenia and orange).  
BlueQ employs a workforce of individuals with and without disabilities working together to assemble this product.