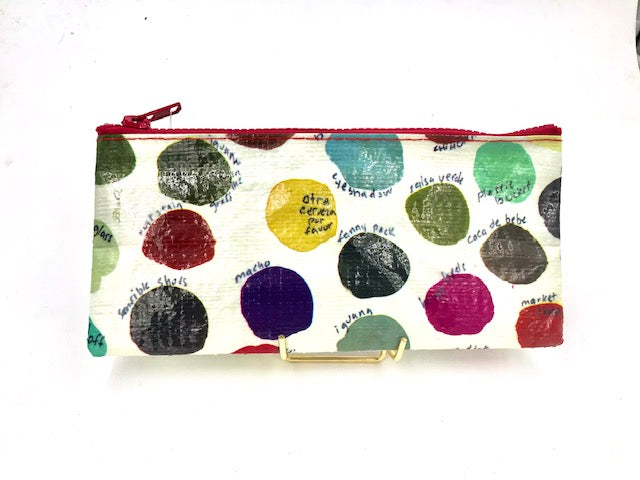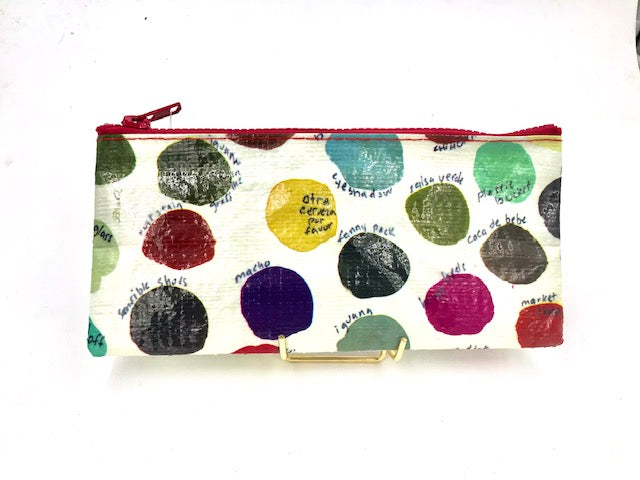 BlueQ Pencil "Spots and Doodles" Pencil Case
I'm a creative type, and therefore I need a creative pencil case.

95% recycled materials. Case is 8 and one-half inches long and 4 inches high. 
1% of the proceeds from the sale of this item goes to support environmental initiatives around the globe.