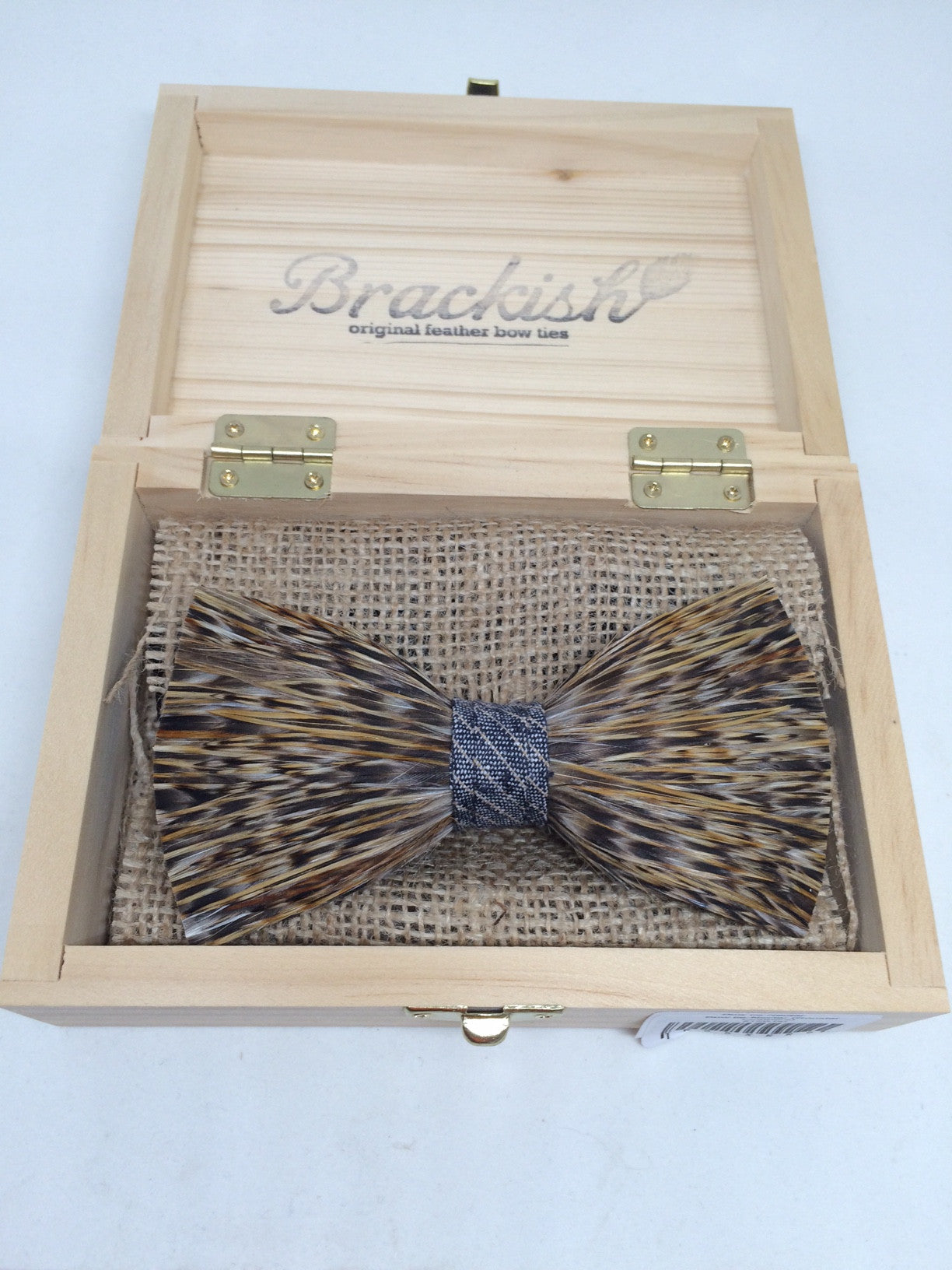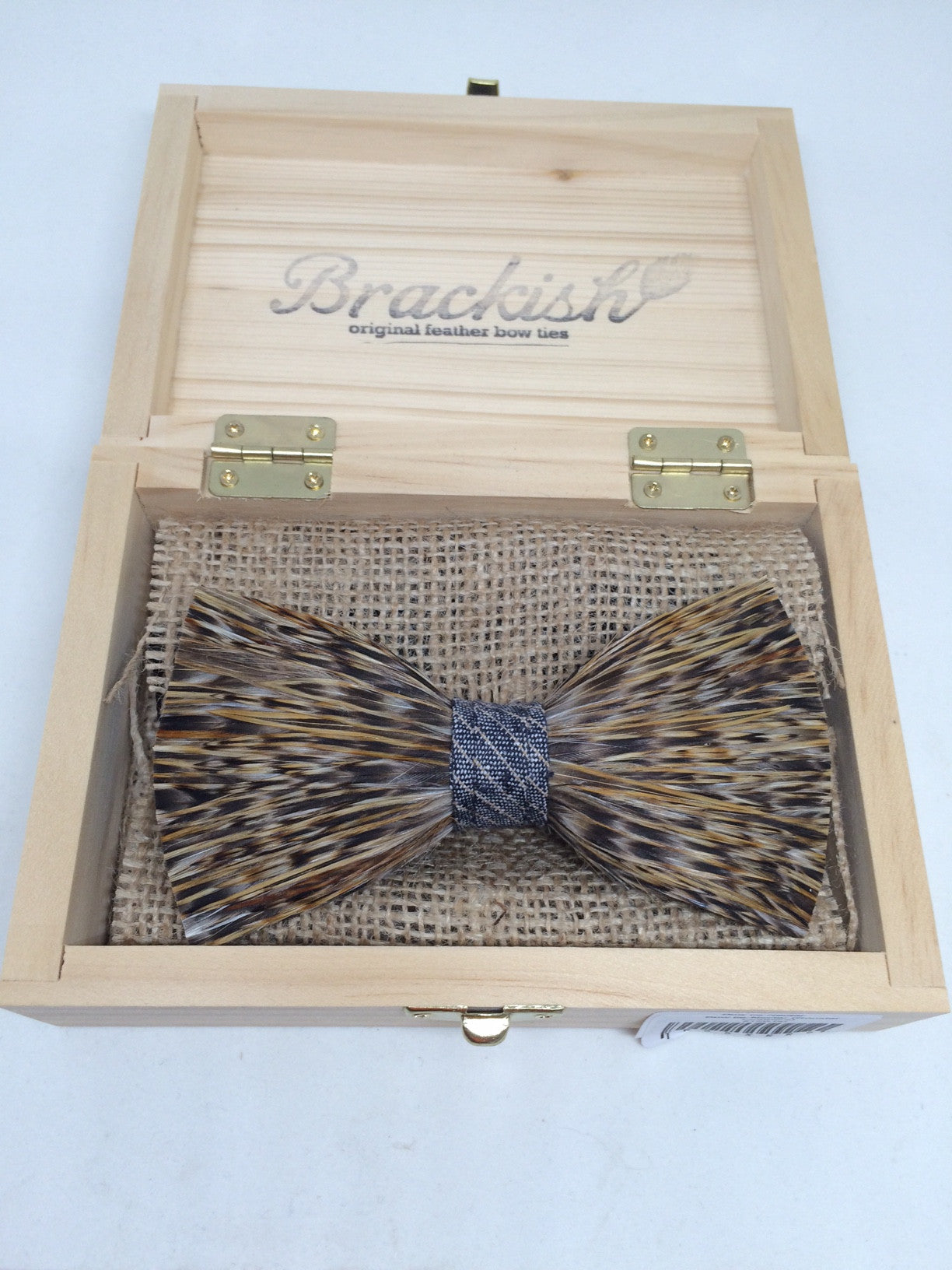 Brackish Feather Bow Tie: Nectar Model
Hand made in South Carolina, these stunning bow ties are available at stores like Nieman Marcus in the USA, Harrods in London and in a number of boutiques in places like Paris and Bermuda, as well as at Objects of Desire in Findlay, Ohio.  The feathers (including molted turkey, pheasant, peacock, rooster and guinea feathers) are sustainably sourced from farms all over the country and are used in their natural state to produce bow ties that elevate a man's look, redefine tradition, and spark conversations.
The Nectar model is made out of over 100 Rooster feathers and is finished with a Chambray wrap for a very informal, summery look.
Each bow tie (which takes between 4 and 5 hours to craft) comes packaged in its own wooden box (branded with the Brackish initial "B") and wrapped in burlap.  The ties have an under-collar adjustable, hook on, wrap around strap that extends up to 20 inches for ease in putting on.  
.