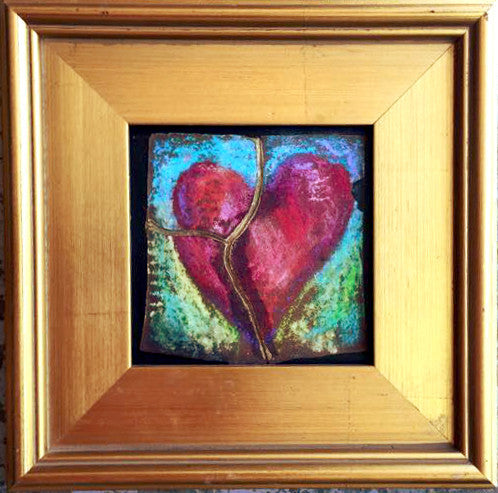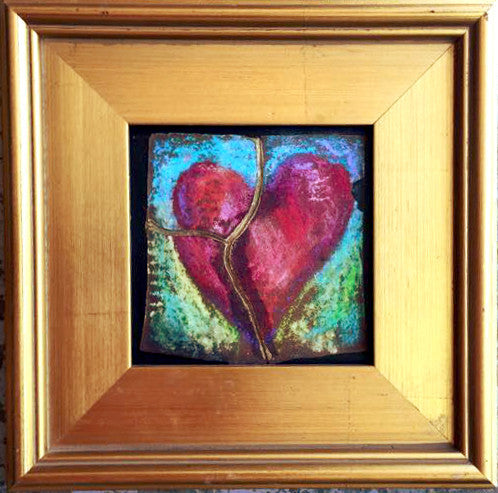 Kristen Dukat "Broken" Glass Painting
Artist Kristen Dukat created this work  using  pate de verre shapes made of powdered glass and painted with pastel on the surface.  The glass is fired to approximately 1350 degrees Fahrenheit so the glass particles stick yet maintain a rough texture allowing for the pastel to adhere.  This piece which is approximately 5 and one-half inches by 5 and one-half inches, comes framed.  The frame measures 11 and one-quarter inches by 11 and one-quarter inches.
This picture is accompanied by an official Certificate of Provenance issued by The Collector Gallery at Objects of Desire Artful Living attesting to your ownership of an original work of art.