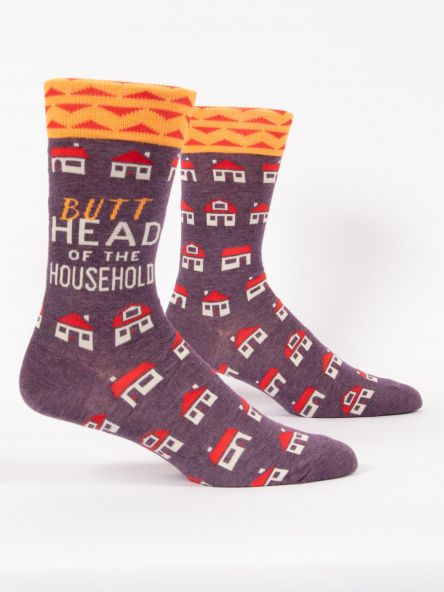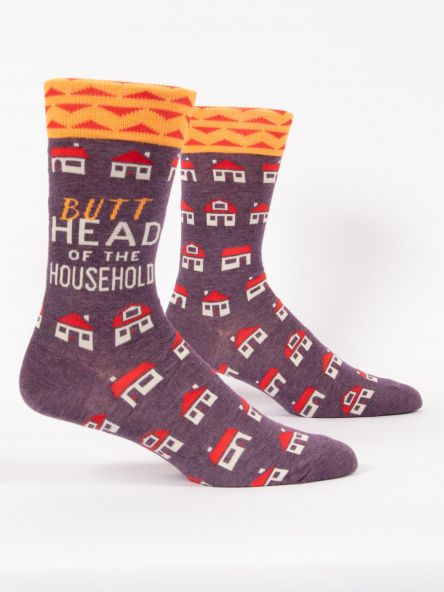 BlueQ Men's "BUTT Head of the Household" Crew Socks
Well at least it is a title that is well earned.

49% Cotton, 49% Nylon, 2% Spandex.  Machine wash, tumble dry. Fits men's shoe sizes 7-12.
1% of the sale of these socks supports the humanitarian work of Doctors Without Borders.