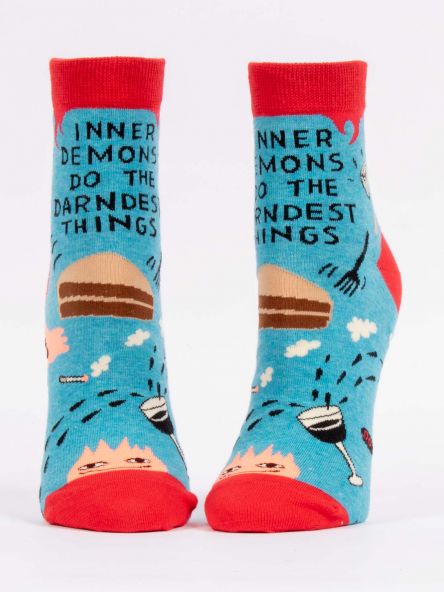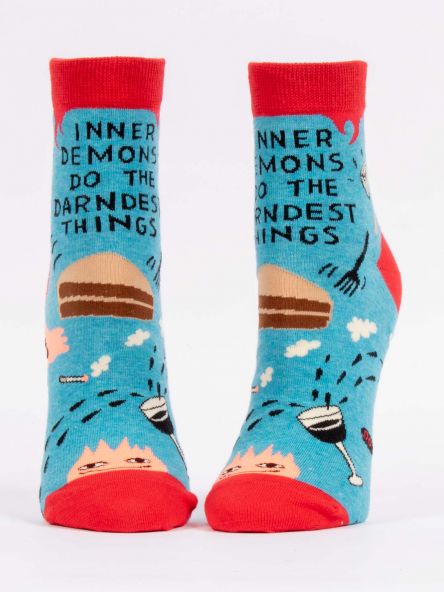 BlueQ Women's Ankle Sock: Inner Demons Do the Darndest Things
What are your inner demons telling you to do?
52% Nylon, 47% Combed Cotton, 1% Spandex.  Machine wash, tumble dry.  Fits women's shoe sizes 5-10.
1% of the sale of these socks supports the humanitarian work of Doctors Without Borders.