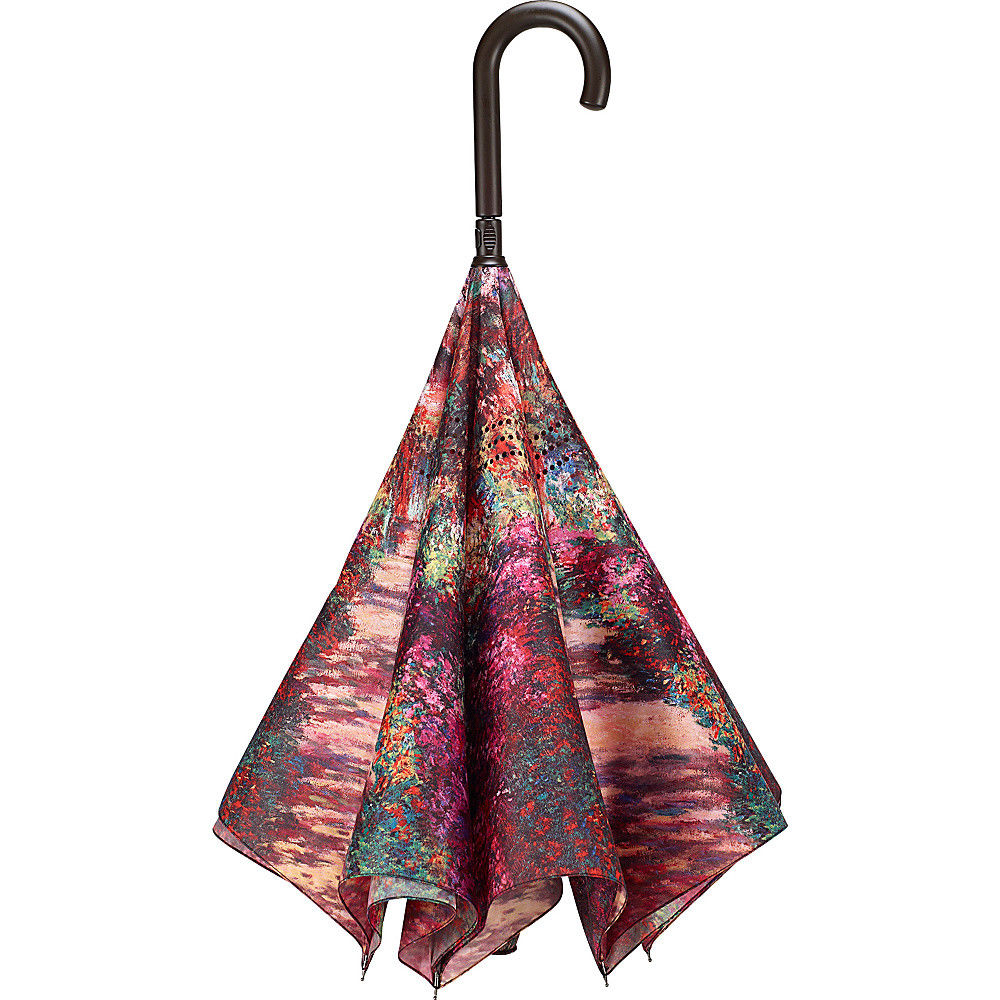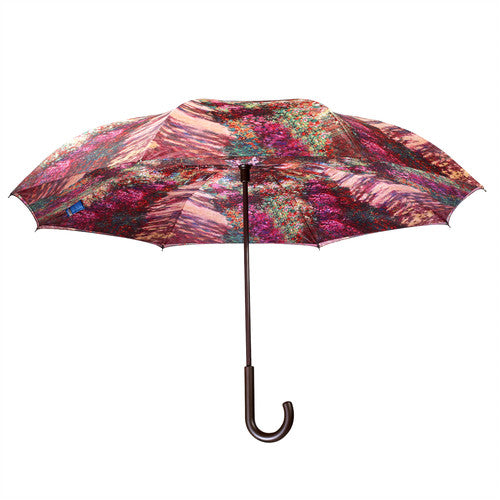 Galleria Reverse Close Umbrella (Monet's "Garden Path")
Galleria is a maker of high-quality, "artistic" umbrellas, and this is one of their new line of wind-proof "reverse closing" umbrellas that are much easier to close when getting into your car or any other restricted opening. That is because the umbrella closes starting along the shaft and pulling the arms up rather than pulling the arms down as is typical of the traditional design. This closing action also traps any moisture on the inside of the closed umbrella, keeping the umbrella from dripping as long as the umbrella is kept in an upright position.
This particular model is a gorgeous, high-fidelity rendering of Claude Monet's painting, A Pathway in Monet's Garden. Own the best of both worlds, Old World charm and beauty combined with new age technology. The arms are unbreakable fiberglass ribs and a double fabric (two layers both inside and outside) of 100% polyester.