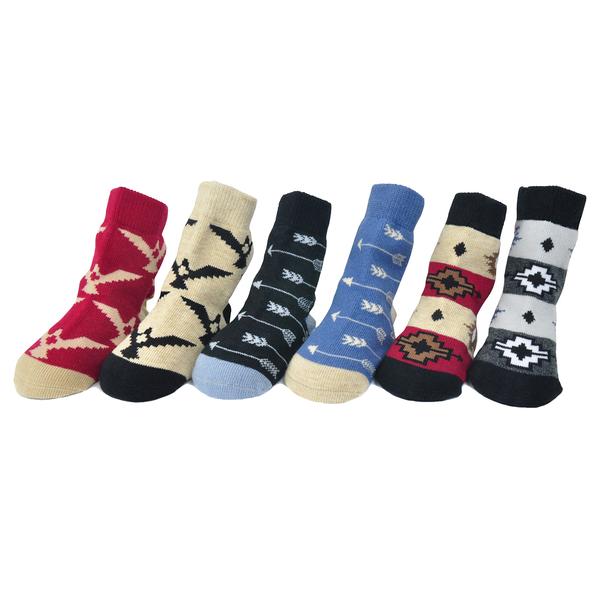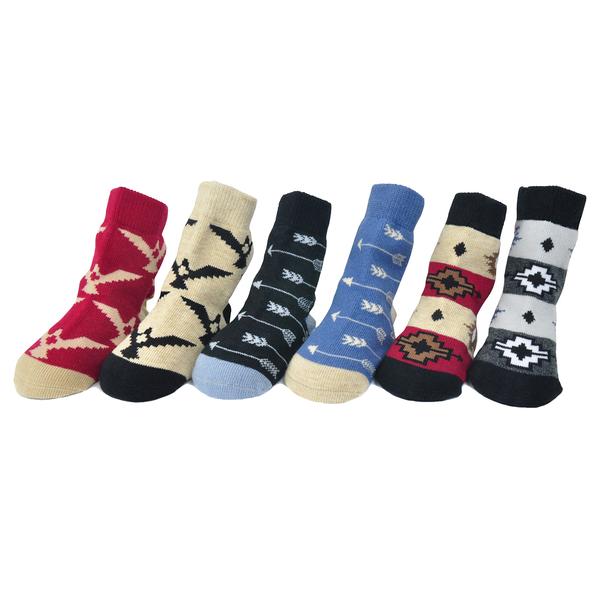 Me in Mind Organic "Carlsbad" Socks
Each cute box contains 6 pairs of organic "Carlsbad" Native American design organic socks (70% organic cotton, 23% polyester, 5% nylon, and 2% spandex). Tested to ensure that the socks are free from phthalates and lead. Available in 0-12 month and 12-24 month sizes. All pairs are covered by the exclusive Me in Mind "Lost Sock Guarantee" (email the company for a free replacement in case of a lost sock-details in each box). All socks have a rubberized, slip-resistant "Me in Mind" logo or saying on the sole.
Machine wash cold on gentle cycle. Do not bleach. Tumble dry low. Do not iron.