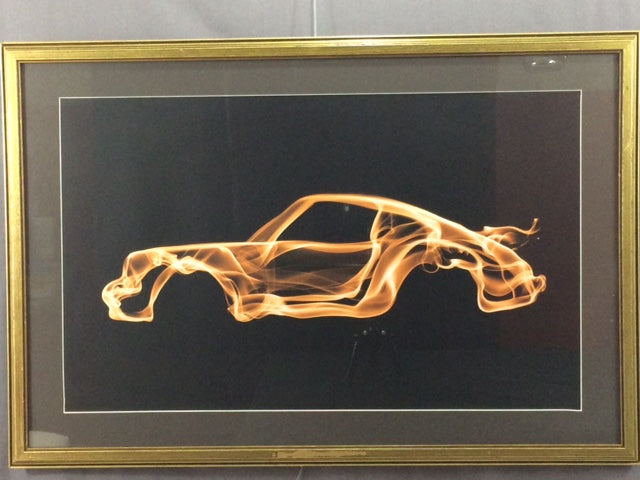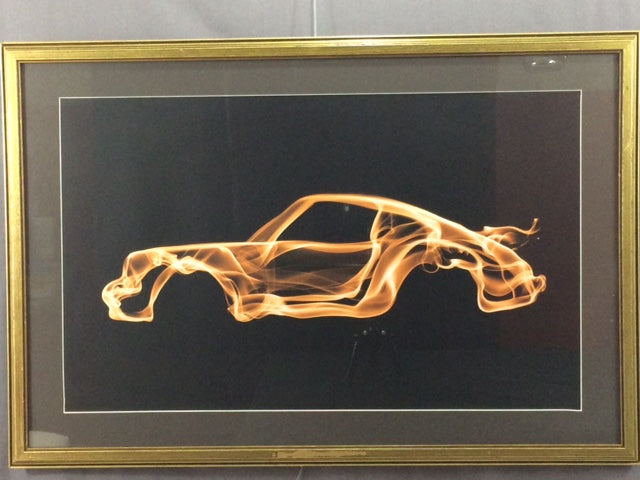 Octavian Mielu Porsche 911 Turbo Fantasy Car Framed Print
Octavian, a young Romanian artist who has taken the pop art scene by storm, creates art prints using UltraChrome HDR ink on paper to give the effect of neon. In a series of "colored smoke" portrayals of iconic sports cars (because he loves sports cars) the result is a stunningly vivid, graceful and fluid image of the car against a black background.
The Porsche Turbo 911 print is an excellent example of his technique. The print is framed in a vintage museum-quality wooden gold painted frame (from the Mazza Museum at The University of Findlay) under museum quality glass and measures 28 and one-half inches by 19 inches. The print is also available unframed.