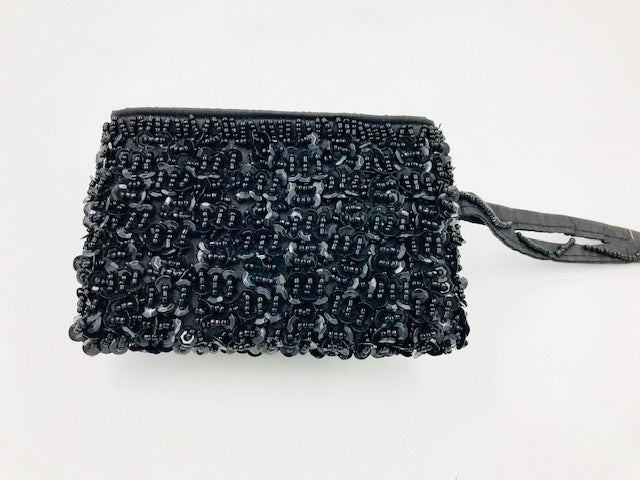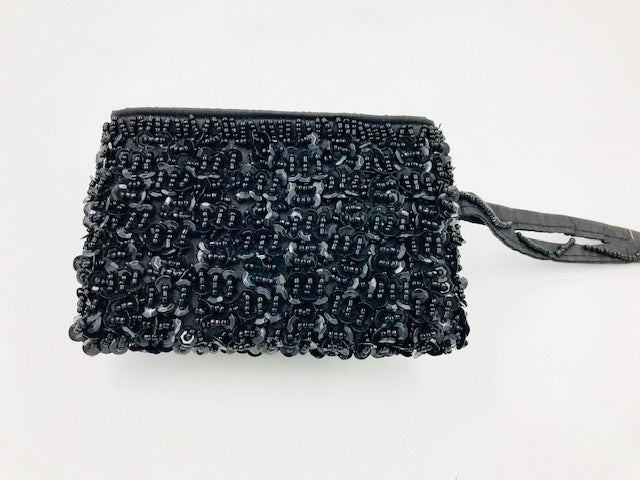 Suzie Blue Small Black Beaded Purse
Simple and elegant, this bag is the perfect clutch for that special evening out.  The purse is just 5 and one-half inches by 3 and one-half inches in size.
The Evening purse is pure black with shiny black beads.  It creates a very sophisticated and beautiful look.
Suzie Blue ethically sources this bag in Bali.  The bag is crafted by artisans and small family enterprises employing women and adhering to the highest standards of Fair Trade, which require that a fair price is paid in order to provide workers with a decent living wage.