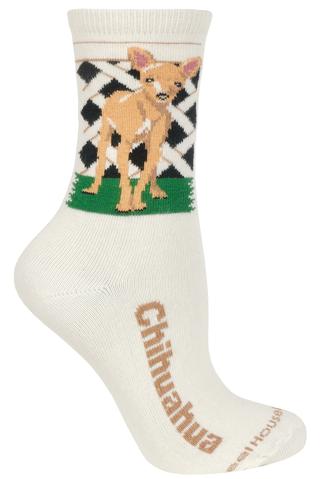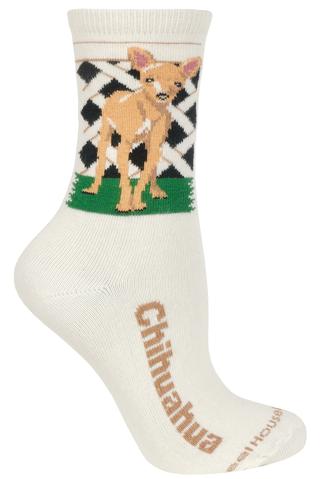 Wheelhouse Chihuahua Socks
Originating in Mexico, the Chihuahua is a lively, alert, devoted, quick, feisty and courageous animal who is also charming, graceful and sassy. The dog's large round eyes seem to express its every emotion, especially when it is thinking "Yo quiero Chihuahua socks."
These socks are made in the USA and are 75% cotton, 20% nylon and 5% spandex. Machine wash in warm water, machine dry at a low to medium heat setting. Fits adult shoe size 6 to 8 and 1/2.