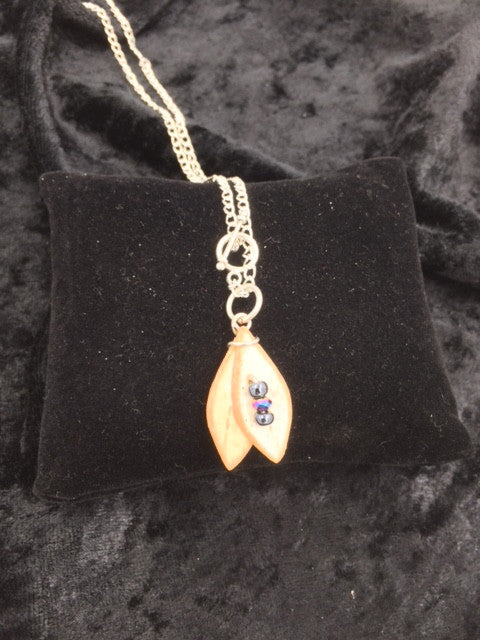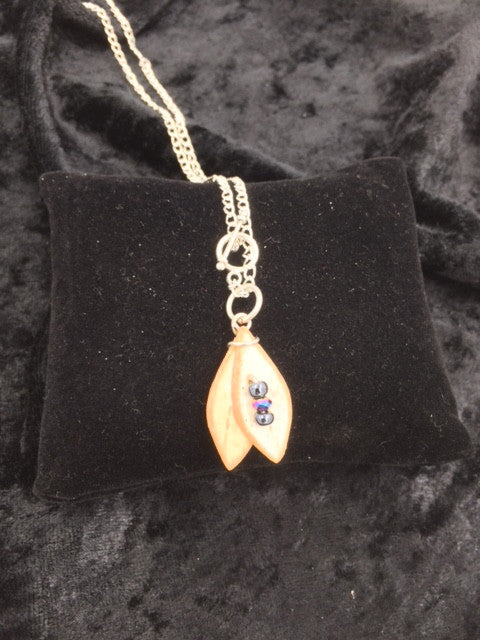 Cory Newman Birch Bark Necklace "Twin Feathers"
Handmade birch bark necklace crafted by Cory Newman in Minnesota.
These necklaces feature layered birch bark pendants with silver plated copper wire wrapping.
The bark pendants measure a little over a half an inch in width and just over an inch in length, and hang on silver plated curb chains with toggle clasp closures. Necklace size is 20 inches.
The bark will vary from natural shades of white to brown, with a varying degree of roughage.
All bark is sustainably harvested from dead standing or recently fallen trees.