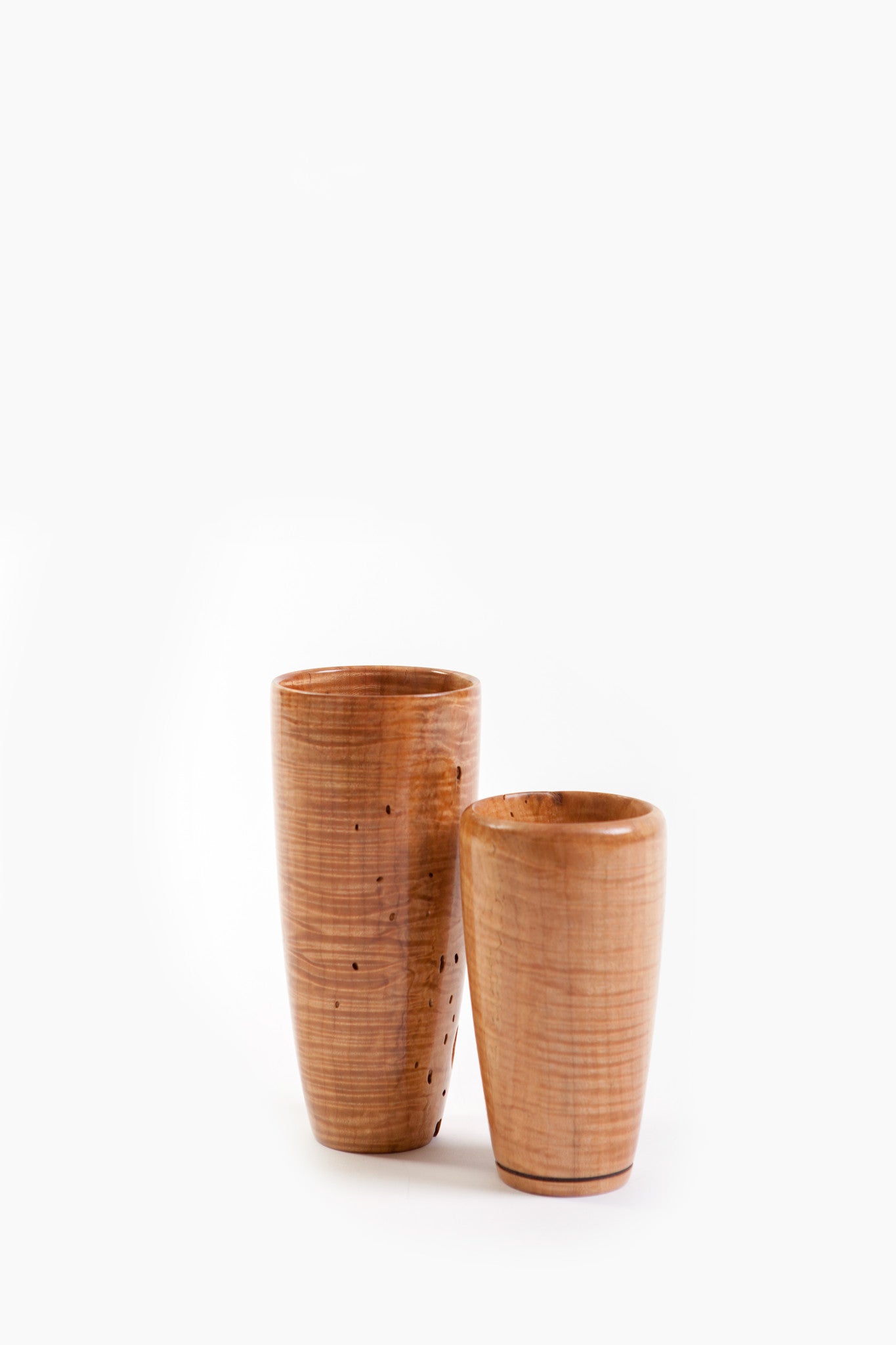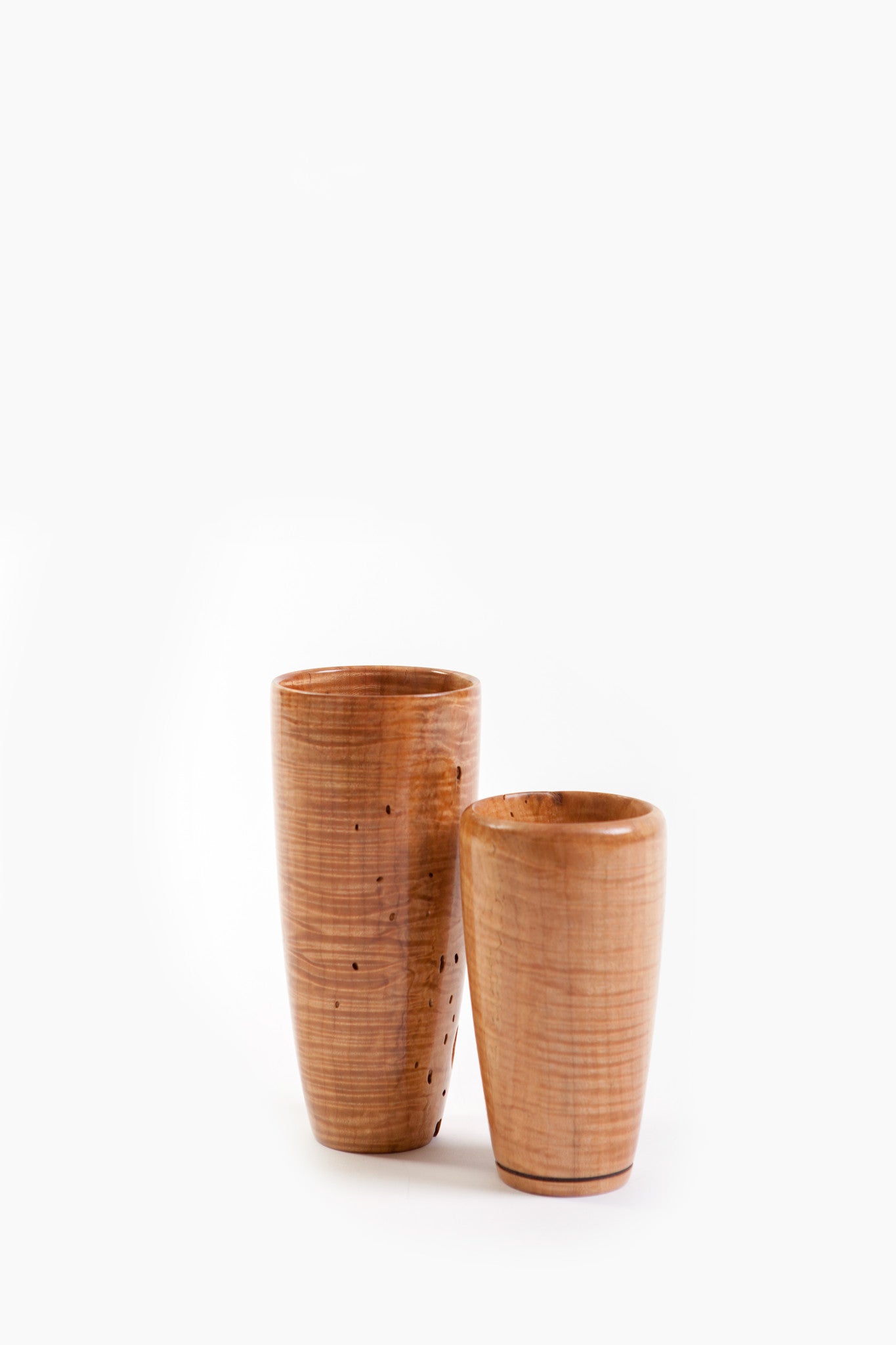 Local Artist of the Week: Richard Ruehle-Curly Maple Wooden Vases (Tall and Medium)
These beautiful curly maple wooden vases are stunning containers for dry flower arrangements and other dry items.  The larger vase ($75) stands approximately 8 and one half inches tall (and is about 4" in diameter at the rim).  The medium vase ($55) stands approximately 6 and one half inches tall and is about 3 and one half inches in diameter at the rim.  It has an accent ring situated near its base, while the taller vase does not.  The small vase is about 6 inches high and has an opening that is almost 4 inches wide. Vases are sold separately. All vases are signed and numbered by the artist.  Tall vase is numbered #4147, medium vase is numbered #4145, and the small vase is #4146.
These pieces are accompanied by an official Certificate of Provenance issued by The Collector Gallery at Objects of Desire Artful Living attesting to your ownership of an original work of art.