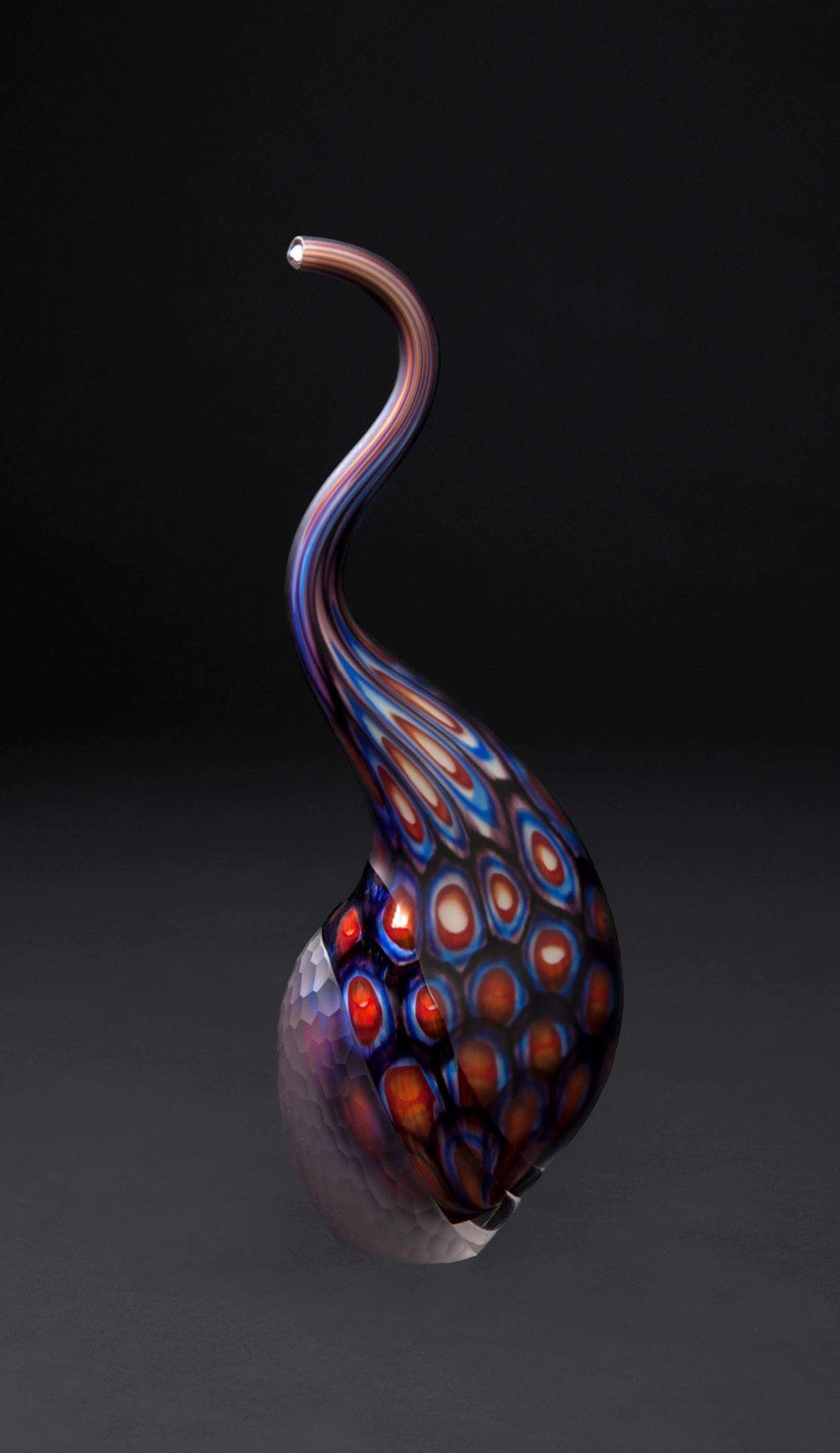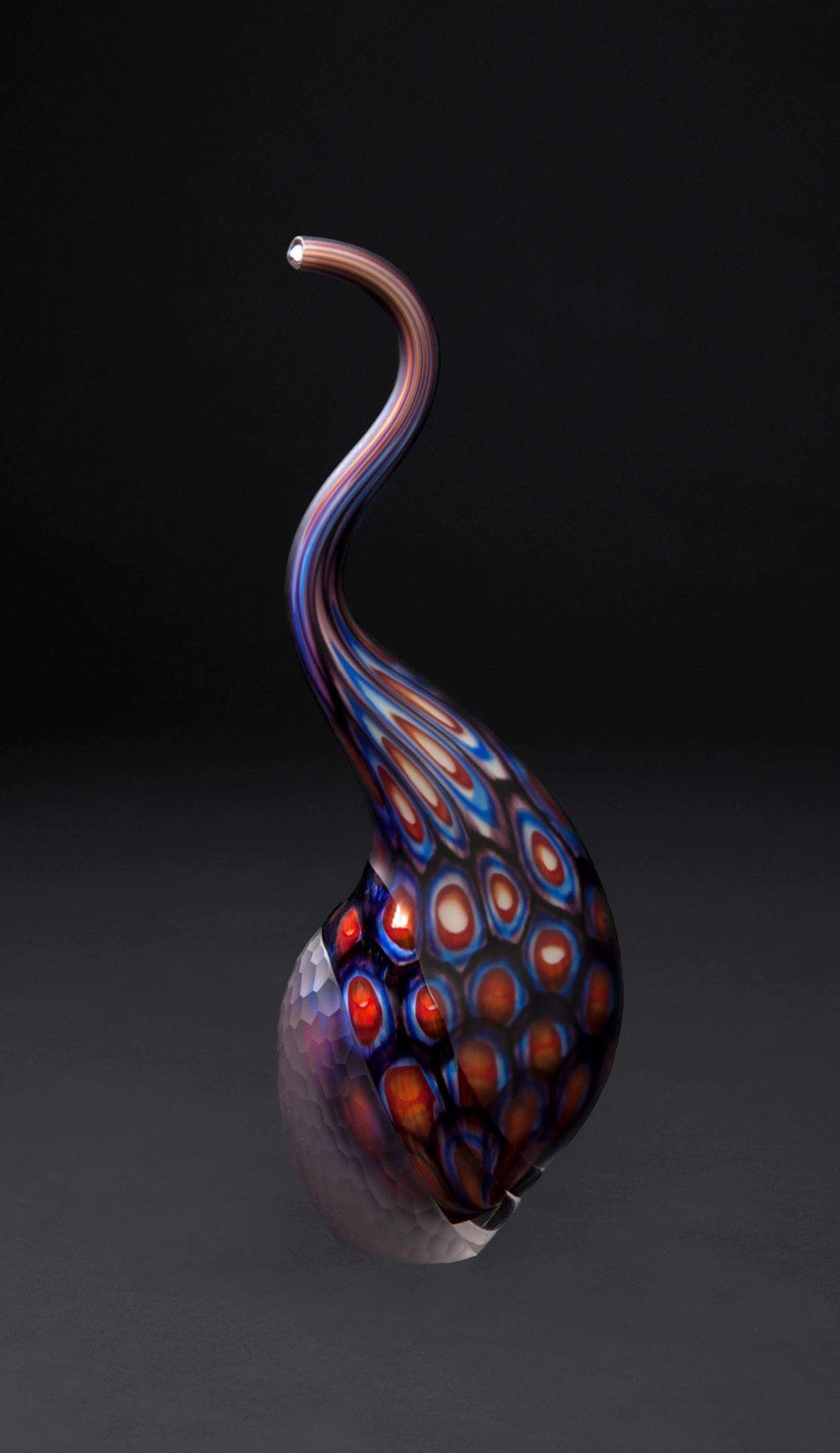 Brien Strancar Dipped and Cut Multicolored Murrini "Wiggler" Glass Sculpture (2013)
A sinuous and arresting abstract multicolored murrina hand-blown glass sculpture in vivid reds and blues and whites, this work embodies one of Brien Strancar's favorite nature-inspired shapes. The majority of the upper part of the sculpture exhibits a sandblasted frosted finish, with two bands of polished cut glass girding the lower body of the piece just above the frosted and faceted bottom section.  The sculpture is approximately 15.5 inches tall and 5.25 inches by 3 inches near the base and is signed and dated (5/13) by the artist.
Objects from the Dipped and Cut series focus on the light transmitting and distorting properties of glass.  This sculpture uses color and texture, as well as varying thicknesses of glass to enhance the optical properties of the material.  Color draws attention to the interior of the objects, defines the shape of the bubble, and provides a background for the effects of the coldworking.  Multiple colors are employed to create additional, subtle differences in thickness as each color responds slightly differently to the heat of the material.  The variations in thickness of the glass, primarily achieved through incomplete coverage of the layers of glass, creates sections and boundaries for coldworking along with the natural optical effects of thick, transparent glass.  Objects are engraved to create surfaces that enhance the reflective and refractive qualities of the glass.  Cuts are arranged to create physically textured areas and to create a visual textures within the layers.  The overall forms of the objects are the results of the incomplete layering and the influence of the unique properties of the material; forms flow and bend responding to heat, gravity, and to the individual chemistry of the colors.
Brien Strancar is originally from Canton, Ohio and is a BFA graduate of Bowling Green State University who has been working in glass for over 10 years.  His numerous shows and exhibits include a solo exhibit at The Works (Newark, Ohio) as well as many juried and gallery shows in Ohio, Michigan, Illinois, and Florida.
Brien works out of the Strancar Studios in Toledo, OH.