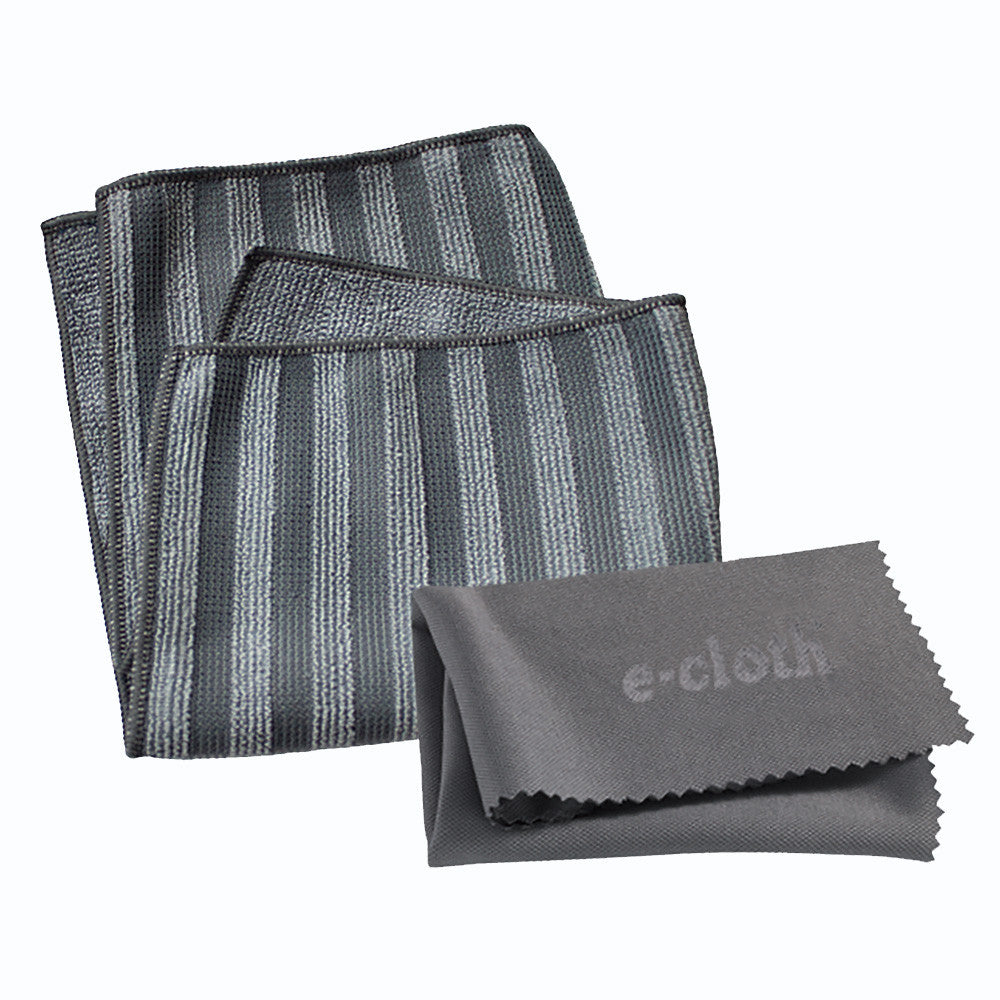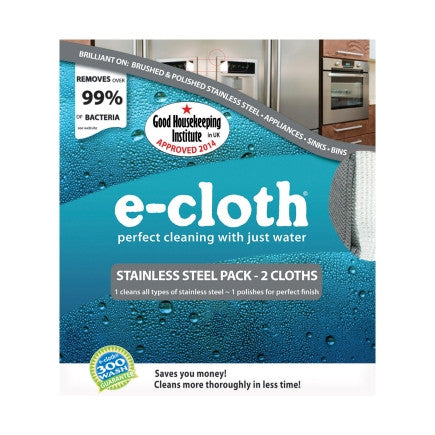 E-cloth Stainless Steel Cleaning Cloths (2)
The stainless steel pack with two cloths includes a dual-sided cloth with bands of stiffer fibers on one side (for cleaning into the "grain" of brushed stainless steel) and a smoother side for cleaning polished stainless steel and chrome.  The second polishing cloth leaves both types of finishes gleaming, all using just water spray. Stainless steel appliance manufacturers specifically warn against using abrasive or harsh cleaners, or cleaners containing chlorine, or using sponges on the stainless steel finish. In addition, refrigerator interior plastic parts should not be cleaned with abrasive or harsh cleaners including anything with detergent, bleaches or cleansers containing petroleum products, nor should paper towels or scouring pads be used. E-cloths, using only water, are the safe and effective way to go to keep your stainless steel appliances looking great, both inside and out. 
With e-cloth you save time (no need to rinse and dry after cleaning) and money (no need to buy expensive cleaning chemicals), while enjoying better results and being kind to our environment and your family's health (since cleaning chemicals can create health risks for children and those who may suffer from allergies, asthma and chemical sensitivities). E-cloths can be washed 300 times and still retain their unique cleaning properties.  If you wash your e-cloth once per week, it should provide you with six years of money- and time-saving benefits.