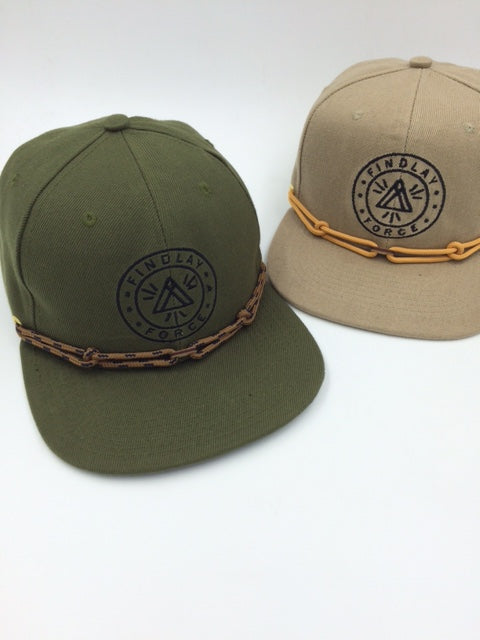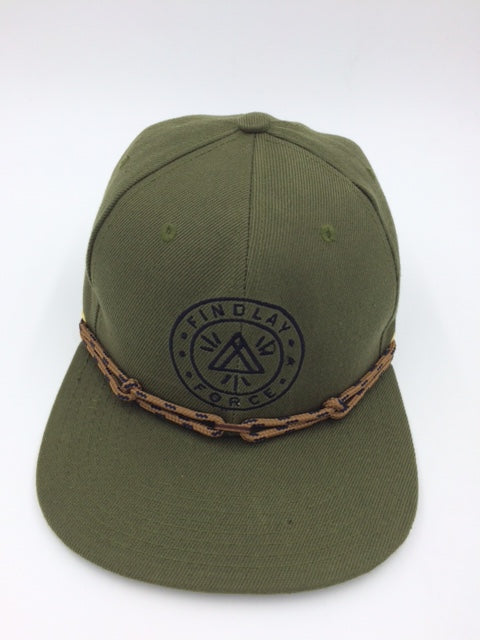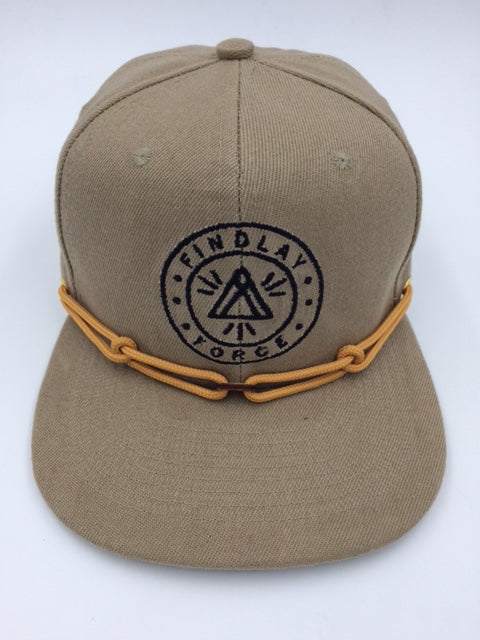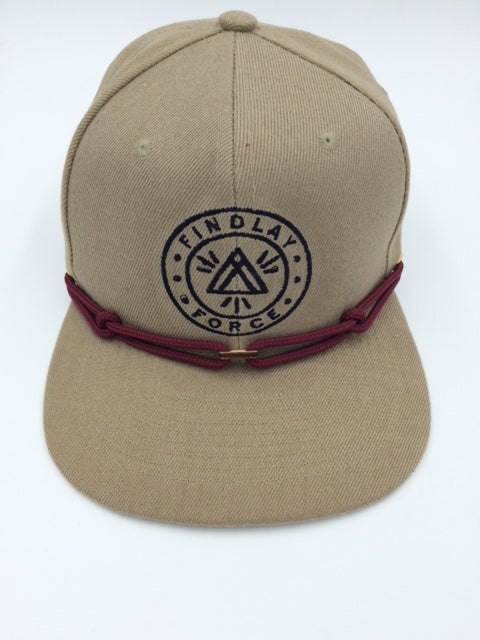 Findlay Baseball Cap: "Findlay Force" Logo
This is it!  The Findlay Hat Company is proud to present their handsome, quality "community pride" hats with their distinctive cord decoration on the crown just above the bill, which is more than decorative. The cord can be used as a strap to keep your cap on your head in high winds or other challenging circumstances. Objects of Desire is the exclusive source for these expressions of community pride.
This "Findlay Force" hat is made of 100% polyester and comes in a variety of fabric/ cord colors (see below). Adjustable strap in back. Suitable for both Findlay men and women.