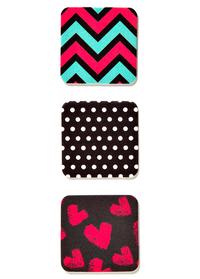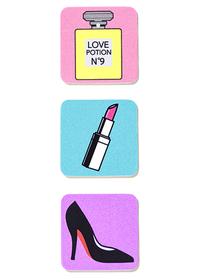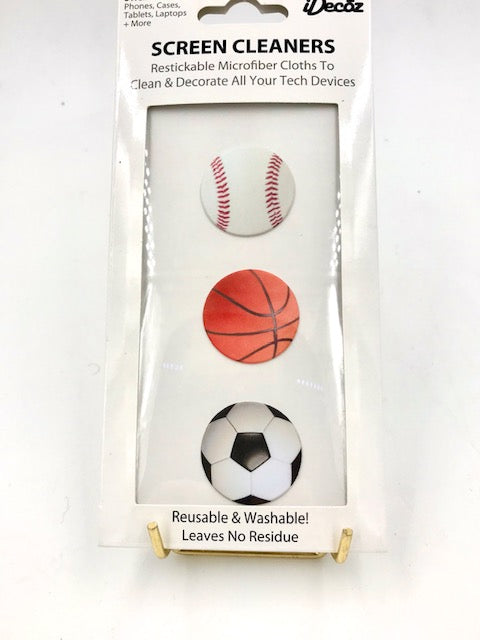 iDecoz Phone Screen Cleaners
These wipes are microfiber screen cleaner stickers you can use to clean and decorate all your tech devices. Peel-and-stick on the back of your device or case, wipe your screen, and re-stick onto your device.  Removes smudges, fingerprints, makeup and 99.7% of germs & bacteria. SwipeWipes are the best portable and convenient solution for dirty screens.
A cleaning cloth you can have with you, always!
Easy to apply… just peel and stick
Adheres tightly on the back of your device or case
Removable and Reusable. Reuse again & again!
Leaves no residue
Washable - just rinse under warm water to clean and regain stickiness...like new!
Antibacterial and antimicrobial
High density microfiber
Measures 1" L x 1" W; includes 3 SwipeWipes
Works with ALL phones: Apple, Samsung, Sony, LG, HTC, and all others
Works with ALL cases: Otterbox, LifeProof, Mophie, and all others
Sticks to all materials: plastic, silicone, rubber, leather, metal