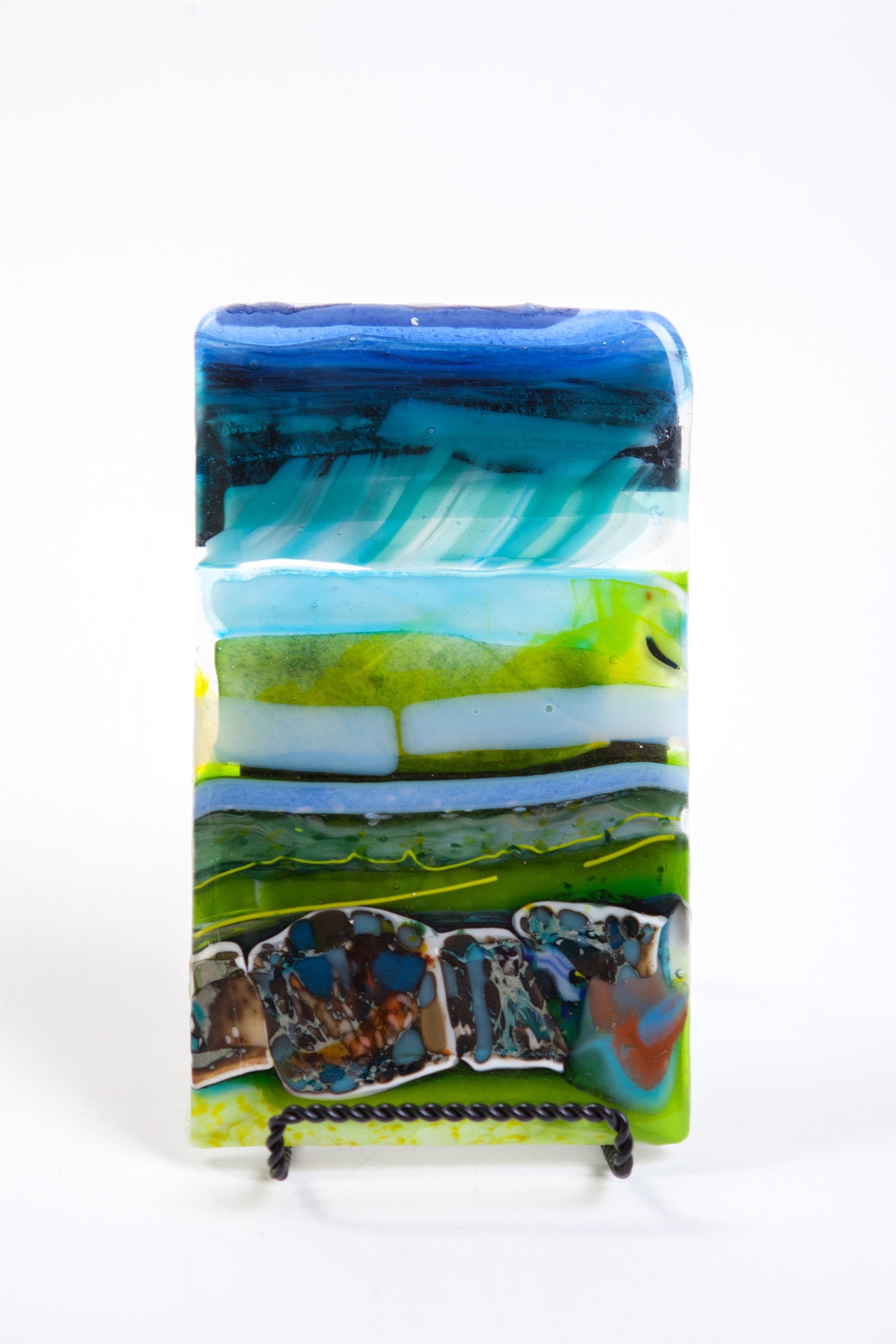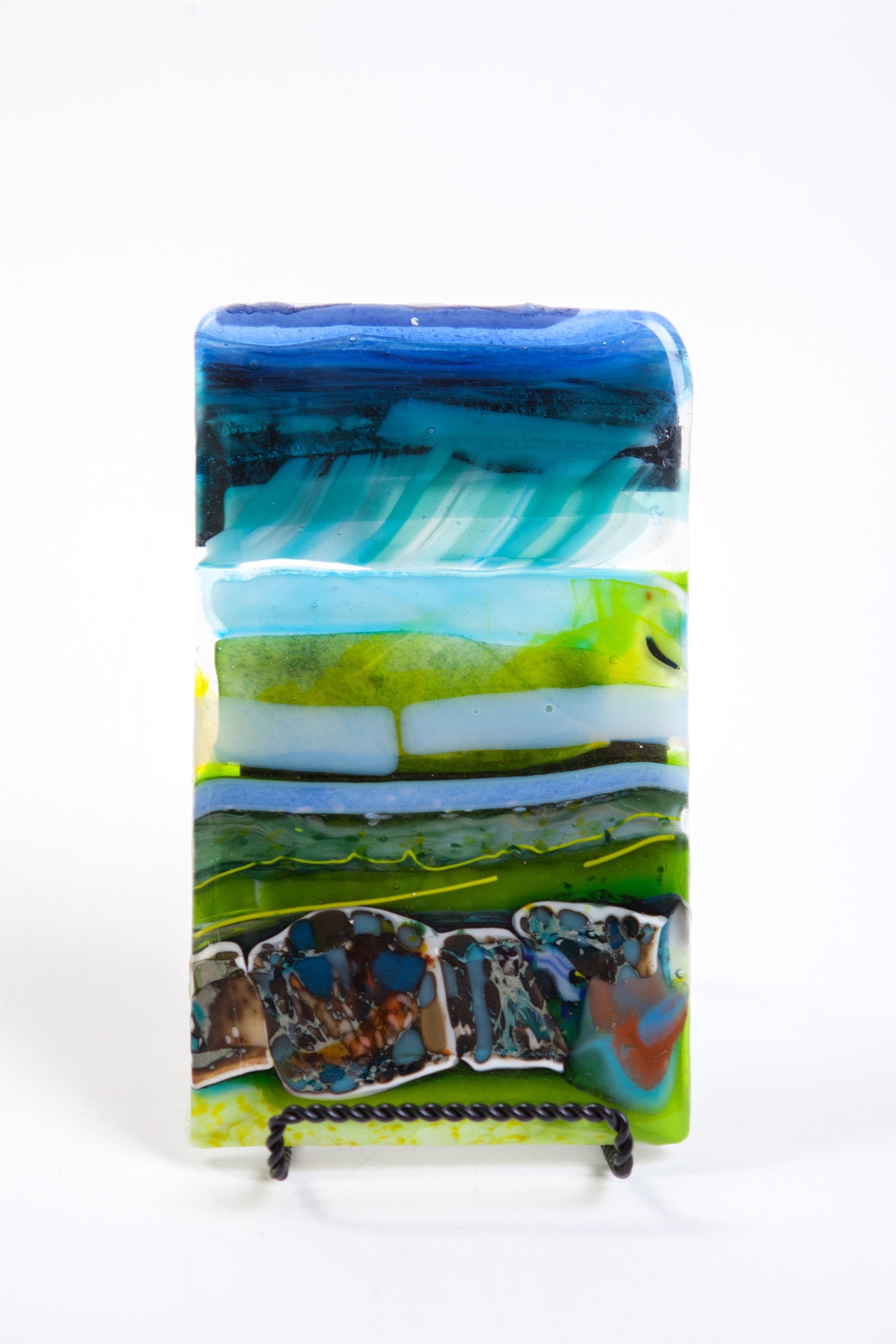 Kristen Dukat "Abstract Landscape in Green" Multilayer Fused Glass Picture
This unframed multilayered fused glass picture of an abstract green landscape seems to capture in an almost intuitive way how we tend to experience landscapes in our frantic and multitasking lives--the landscape is mostly a blurry background to our more focal activities and interactions.  This picture attempts to portray that experience with a series of crisply rendered (but abstract) elements in the foreground playing against the more blurry and impatiently rendered background landscape.  The picture is 5 and one-quarter inches by 8 and three-quarter inches.
This picture is accompanied by an official Certificate of Provenance issued by The Collector Gallery at Objects of Desire Artful Living attesting to your ownership of an original work of art.