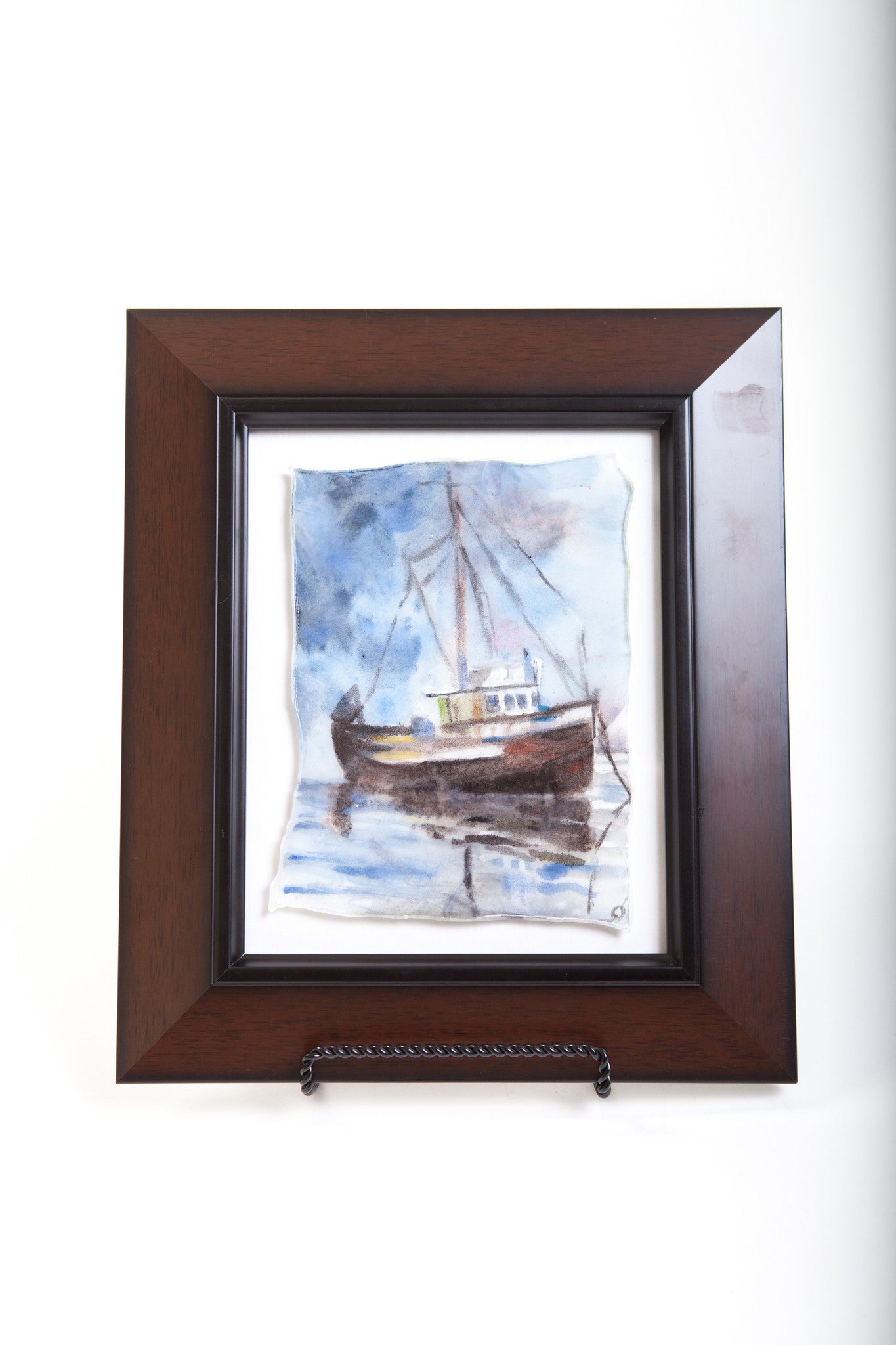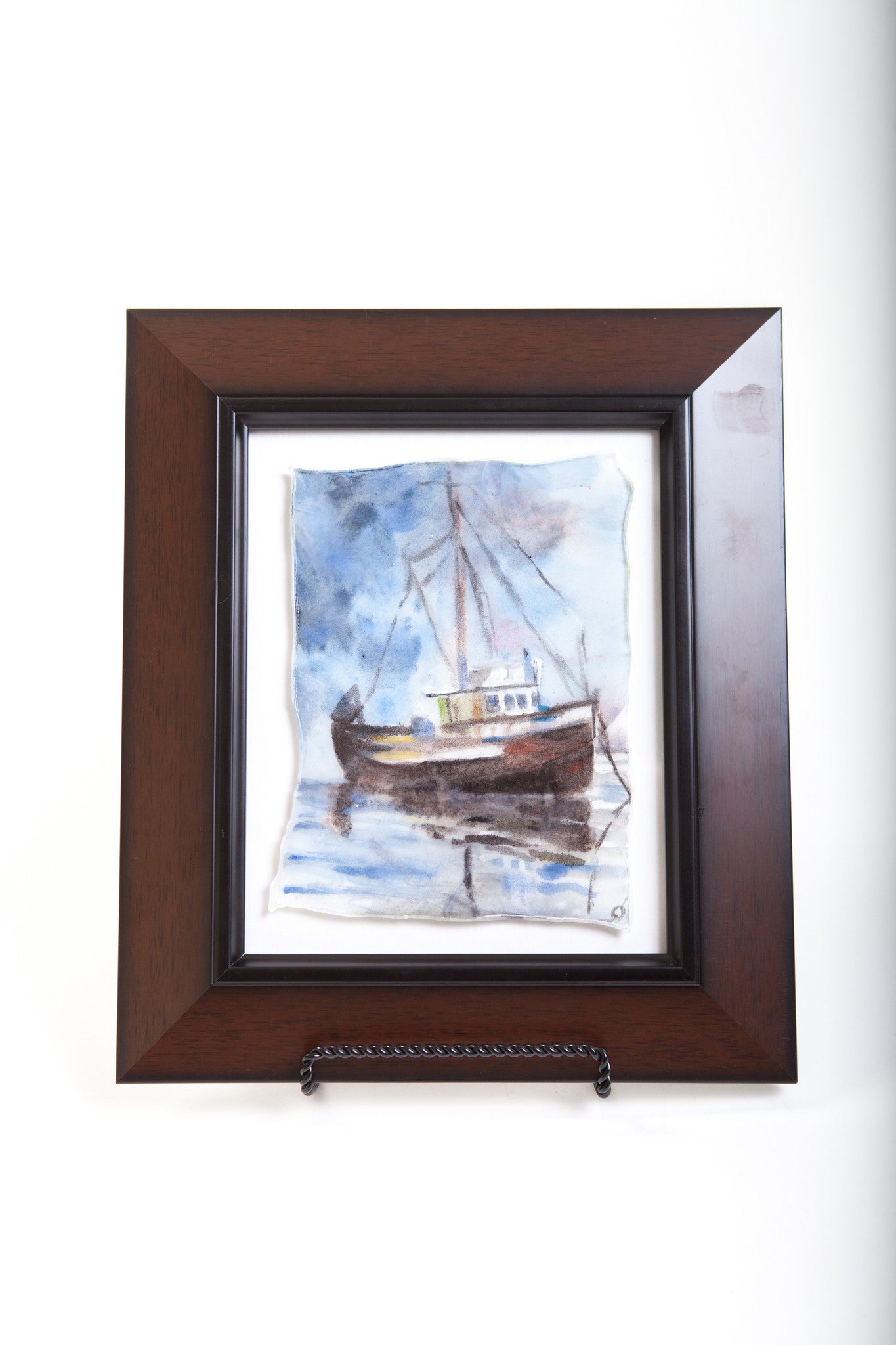 Odette Monaghan "Foggy Morning" Glass Wafer Picture
A classic picture of a fishing trawler at anchor on a foggy morning, this glass "wafer" picture is made using fine frit which is annealed  in a ancient process of making colored glass (dating back to at least 1662) with enamels.  The piece is signed by the artist and measures approximately 6 and one-quarter inches by 8 and one-half inches without the frame.  The frame measures about 12 and one-quarter inches by 14 and one-quarter inches.  
This picture is accompanied by an official Certificate of Provenance issued by The Collector Gallery at Objects of Desire Artful Living attesting to your ownership of an original work of art.