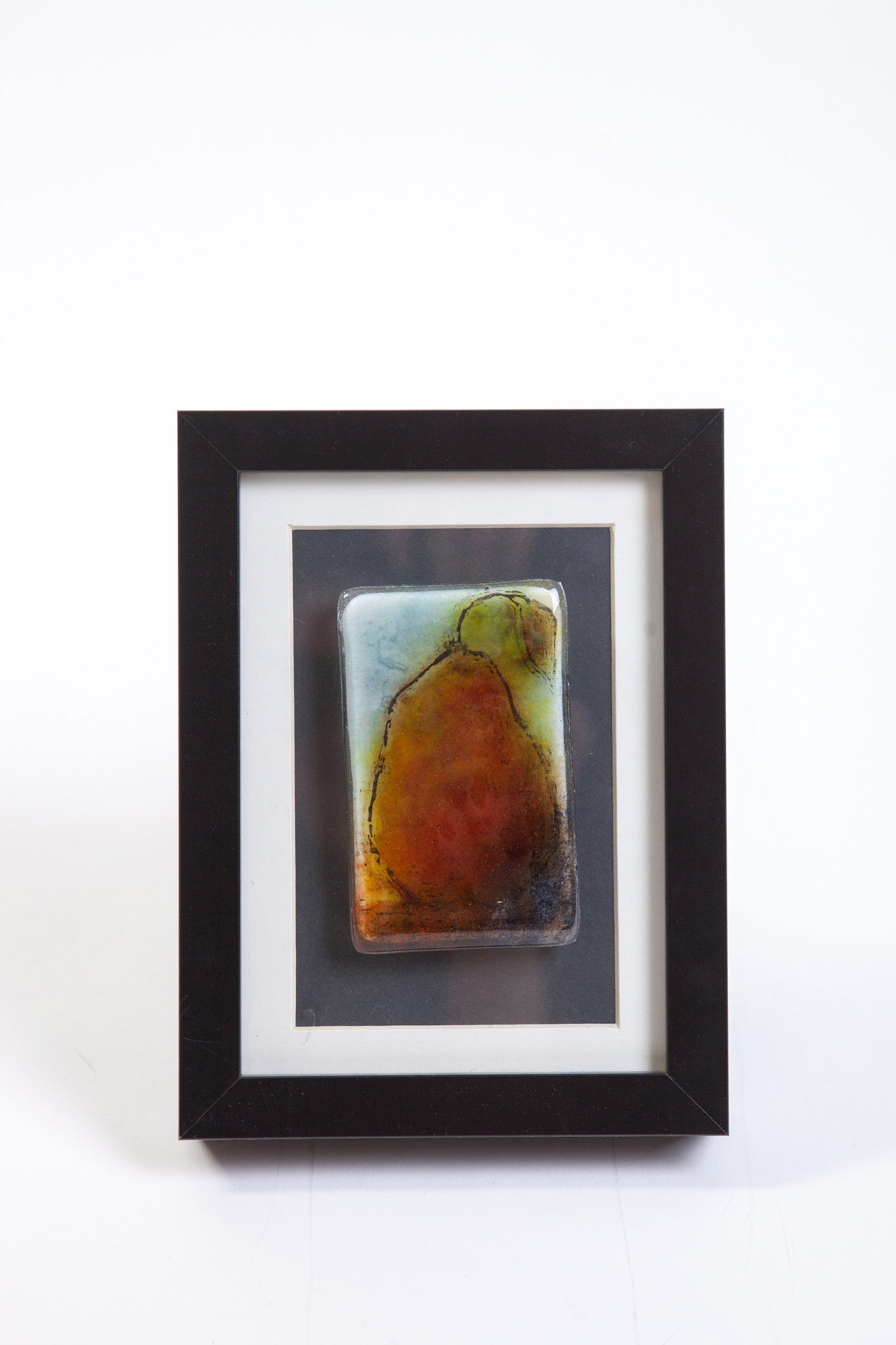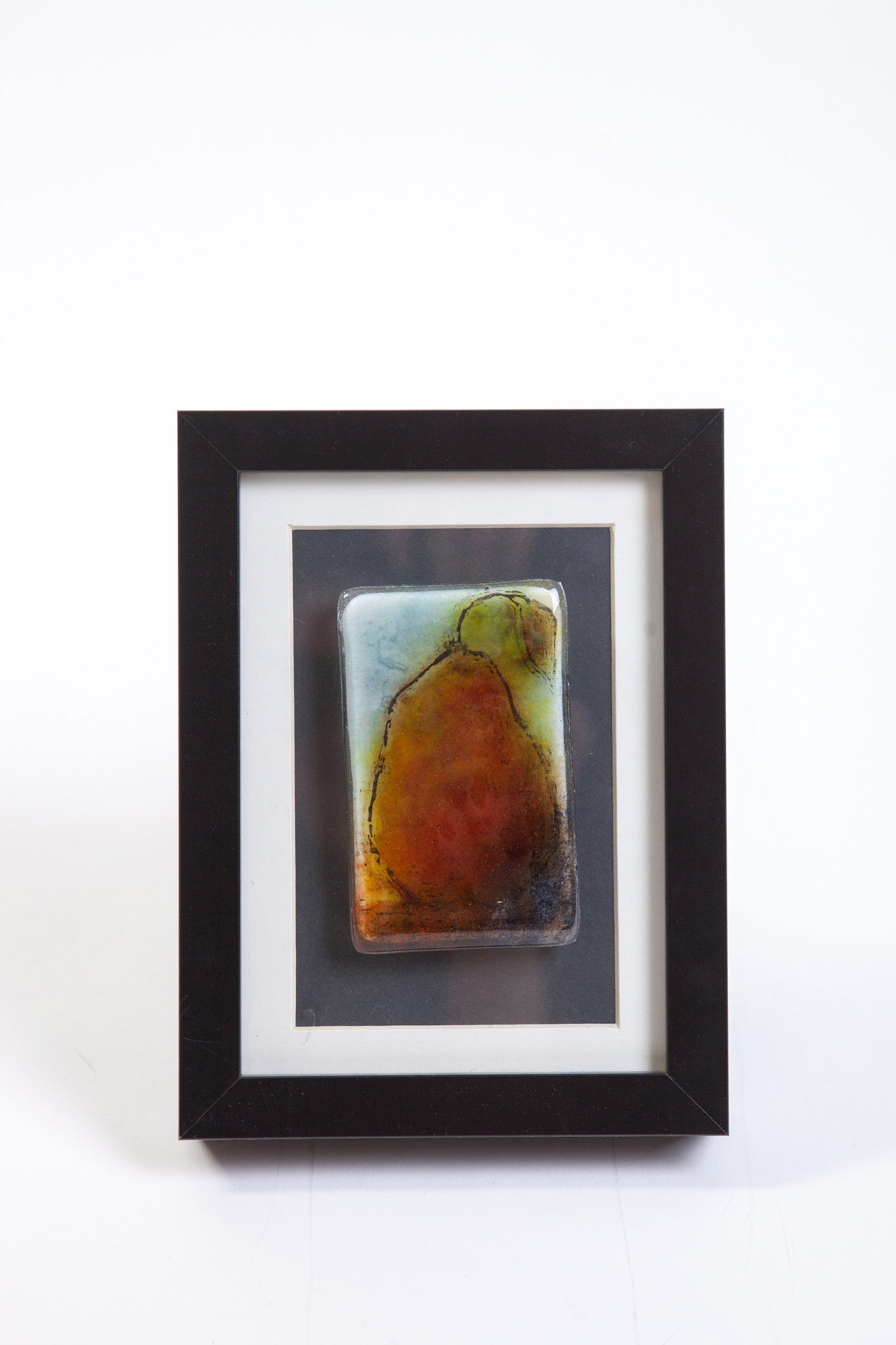 Odette Monaghan "Single Pear II" Fused Glass Picture
Another in her series of pear tributes, this modest sized fused glass and enamel picture is only about 2 and one-half inches by 4 inches.  The piece is mounted on the frame glass with Velcro.  The frame measures 6 inches by 8 inches.  
This picture is accompanied by an official Certificate of Provenance issued by The Collector Gallery at Objects of Desire Artful Living attesting to your ownership of an original work of art.