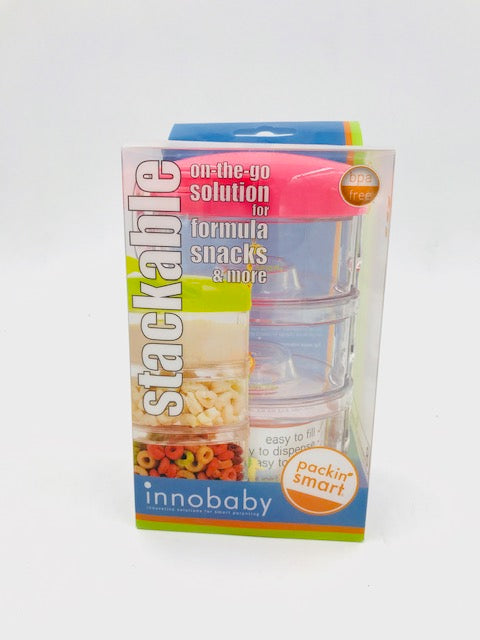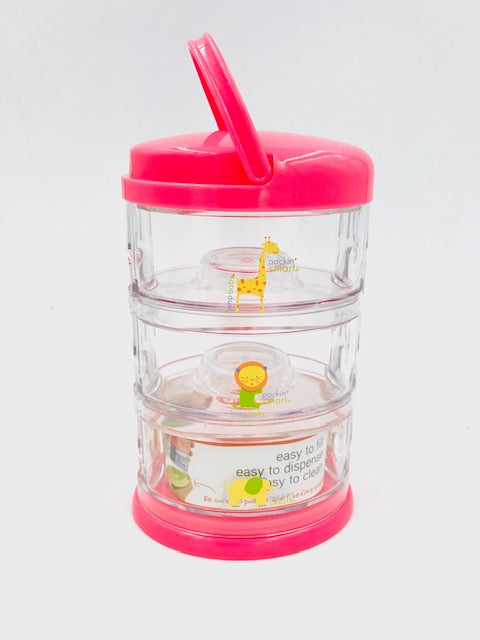 Packin' Smart 3 Tier Zoo Animal Pink
The "on the go" solution for formula, snacks, and more. The organizing solution for small essentials with an interlocking design.. Stack it! Click it! Pack it!
Interchangeable containers are easy to stack and interlock. Bottom of each container serves as a built-in cap. Each container holds 1/3 cup of snack or a full 8 oz. feeding of powdered formula.
Funnel-shaped dispensing lids make dispensing easier and more convenient. Noneed to move around the dispenser from one container to another. Fully-enclosed dispensing spouts keep contents secure and clean until ready to use. Remove for easy filling and cleaning.