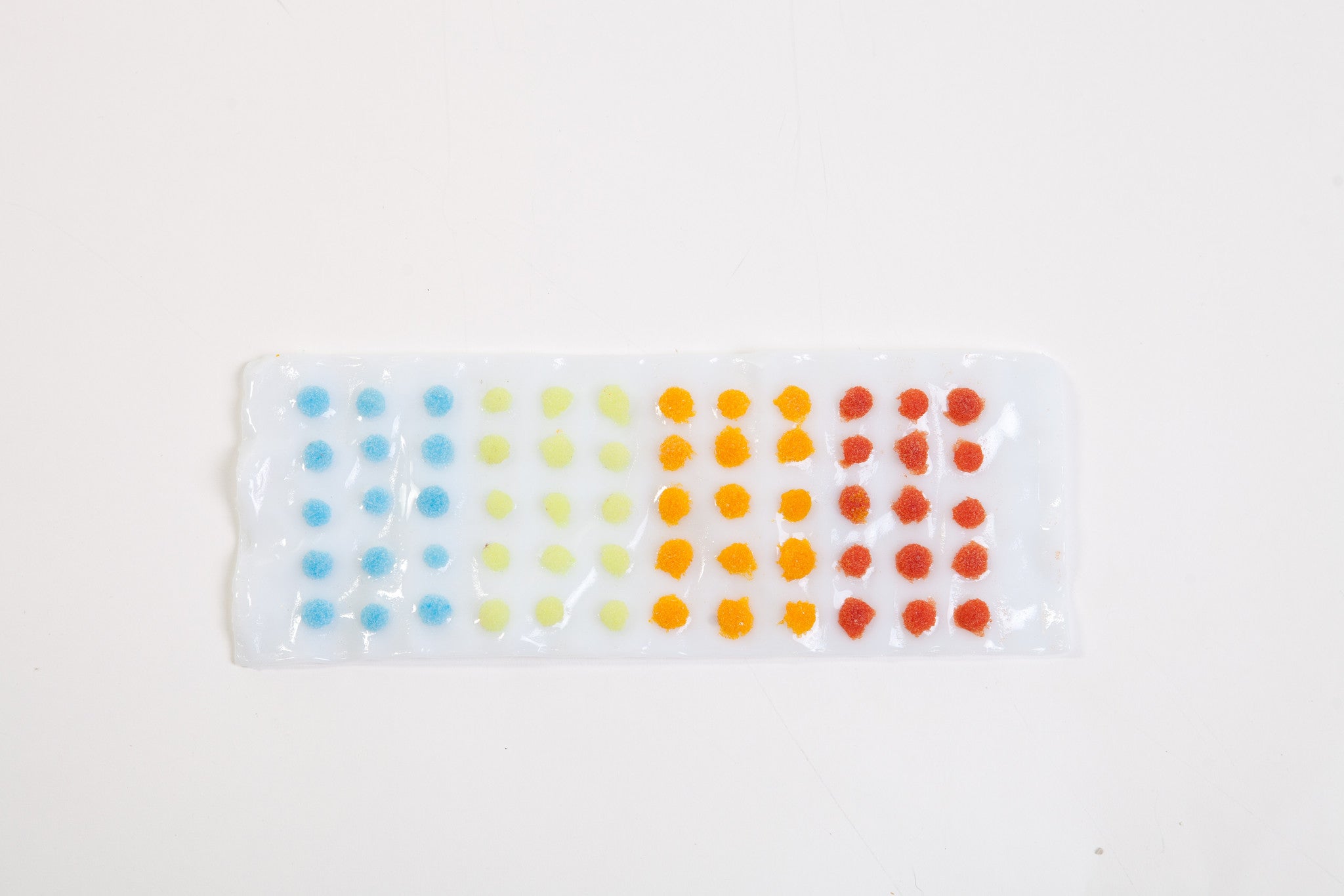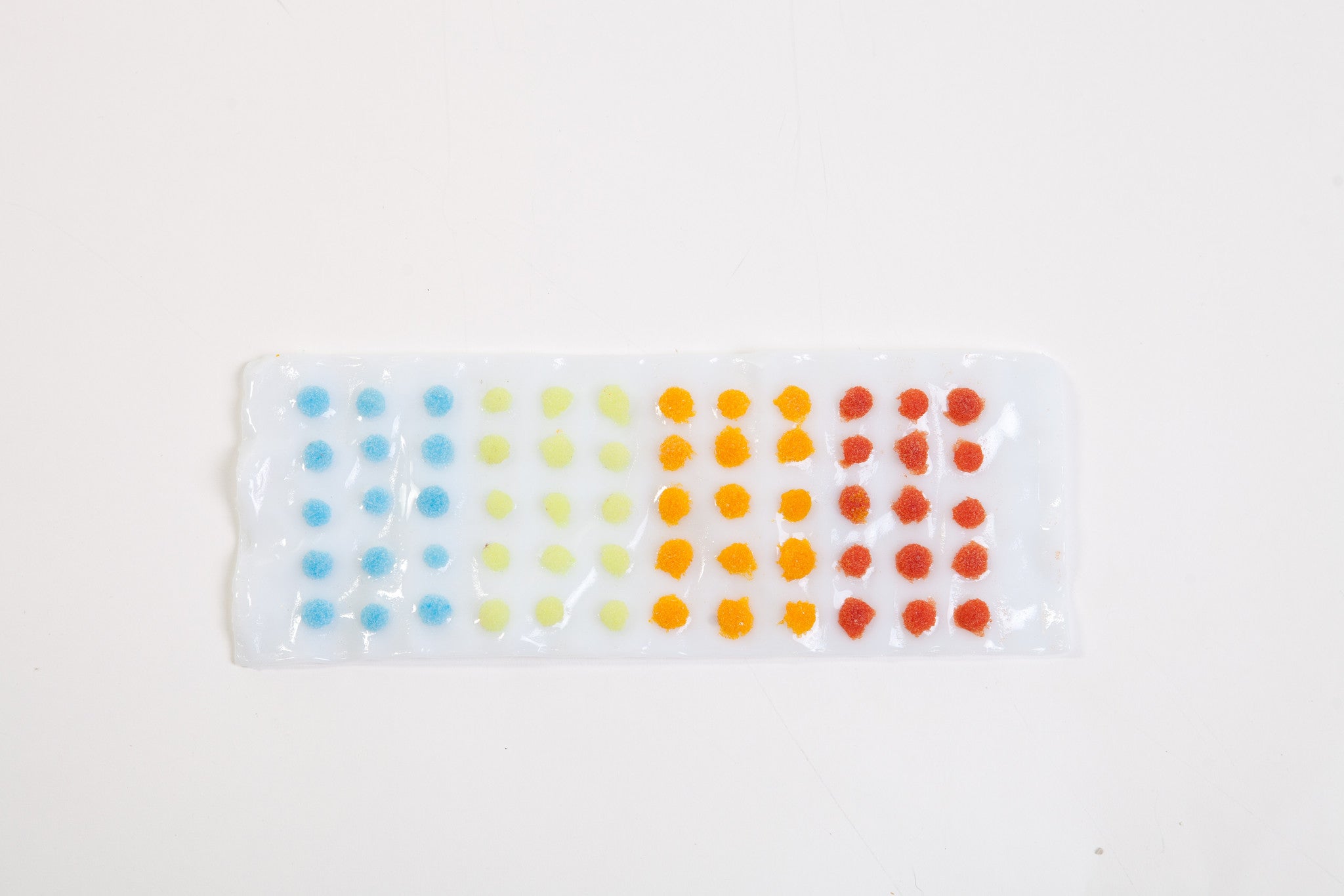 Kristen Dukat Pate de Verre Glass Sculpture "Buttons"
Remember the "buttons" candy you used to eat as a kid?  Well, this glass sculpture (approximately 4 and one-half inches by 12 inches by one-half inch high) recreates that marvelous candy attached to a strip of white "paper" using "pate de verre" or "glass paste" produced by grinding different colored glass into a set of fine powders of different colors, adding a binder to create a paste, which is then formed and dried and fired in a kiln to produce the cinnamon red, orange, lemony yellow and blue "buttons".  
This sculpture is accompanied by an official Certificate of Provenance issued by The Collector Gallery at Objects of Desire Artful Living attesting to your ownership of an original work of art.