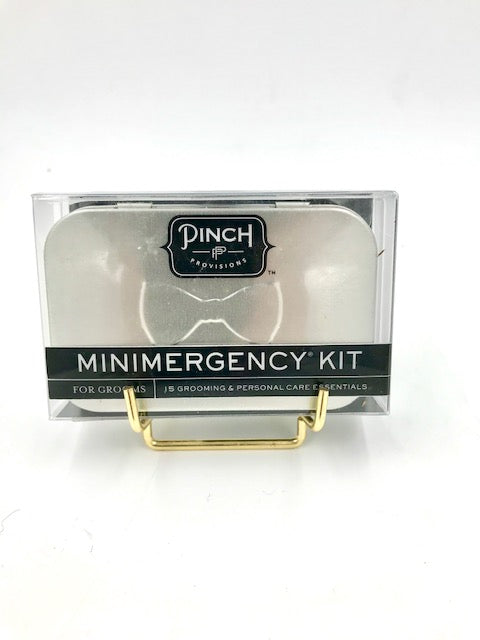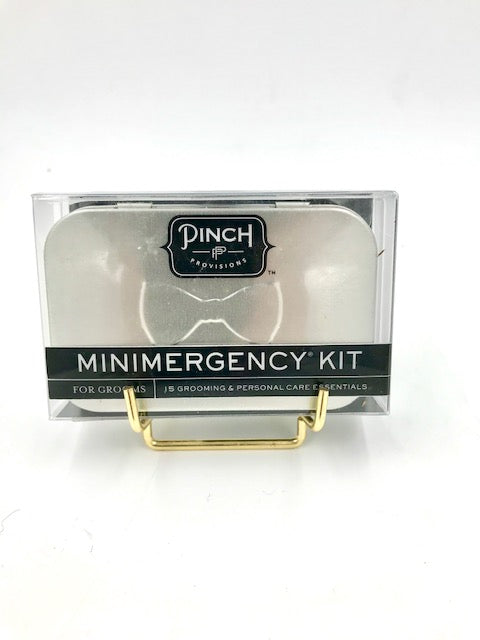 Pinch Minimergency Kit for the Groom
With 15 grooming and personal care essentials, this metal pocket box contains everything a groom needs...IN A PINCH®! Including wedding bands!!
Contains: wedding bands, boutonniere pins, safety pin, nail clipper, breath drops, pain reliever, mending kit, adhesive bandage, stain remover, hand cleaning towelette, extra buttons, dental floss, shoe shine towelette, deodorant towelette, lip balm.