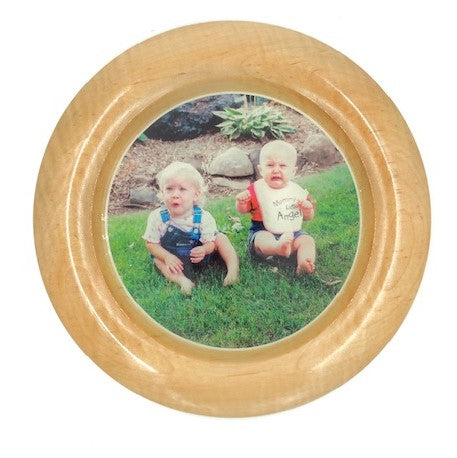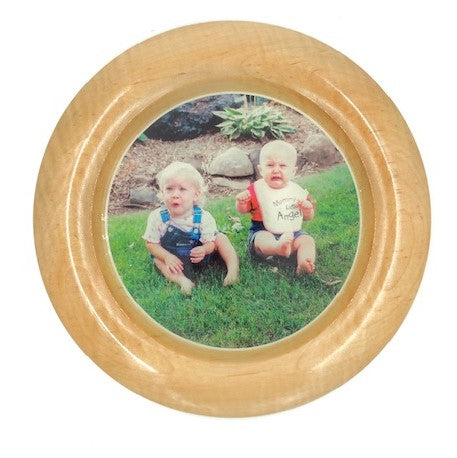 Local Artist of the Week: Richard Ruehle-Customized Maple Plate With Your Picture/Logo
Richard Ruehle has created a beautiful hand-turned maple plate that can be customized with any personal picture or corporate logo you like.  A family heirloom piece or corporate gift that will be enjoyed forever, the plate measures about 11 and one-half inches in diameter and the picture is approximately 7 and one-half inches in diameter.  The plate is also signed and numbered by the artist and is accompanied by a Certificate of Provenance attesting to your ownership of an original piece of art.
There is also available a darker and slightly larger Dyed Birch Veneer Platter that can be customized with a picture or logo like this one (see listing for details).
As this item is custom-made with your chosen picture, delivery will be about 10 days following your order.