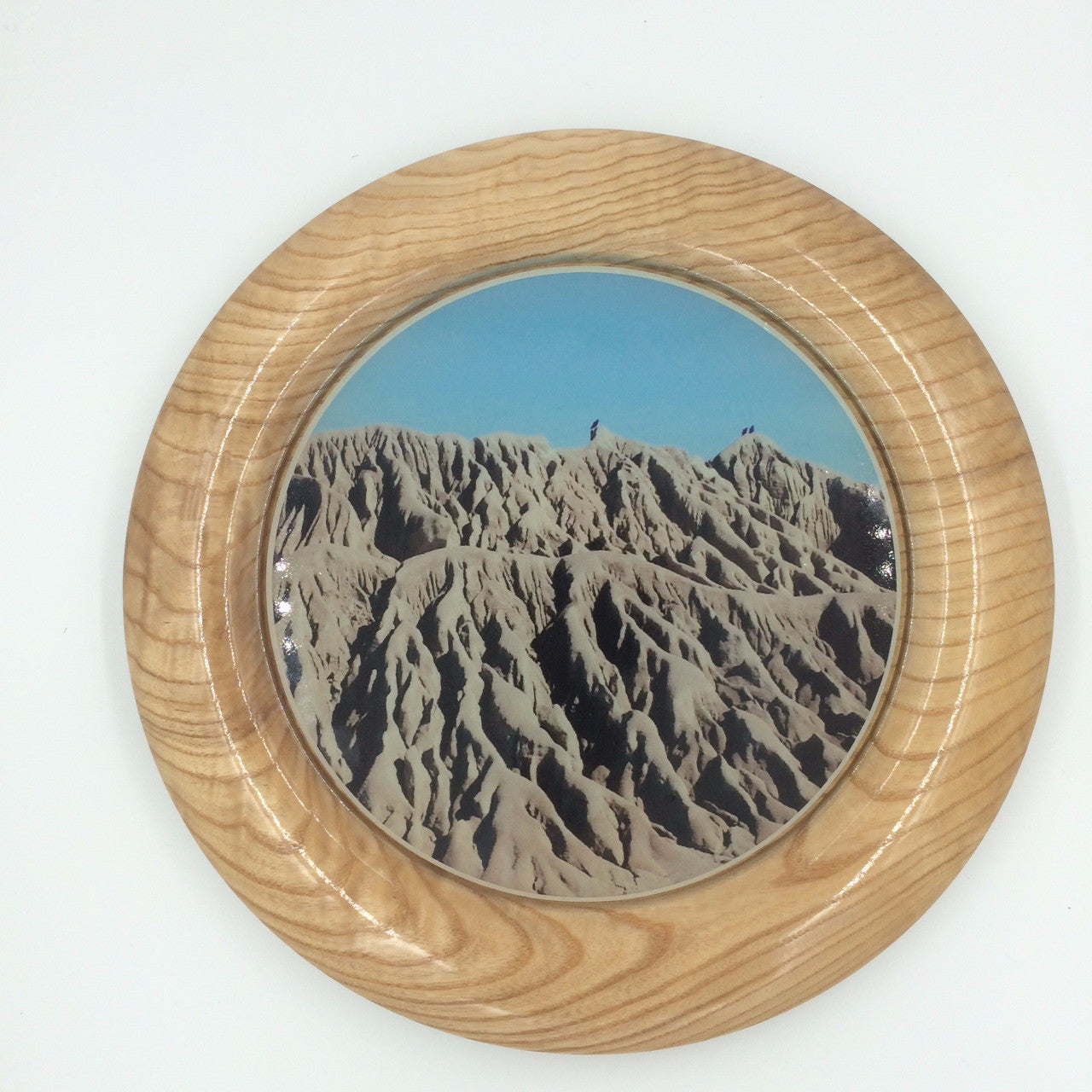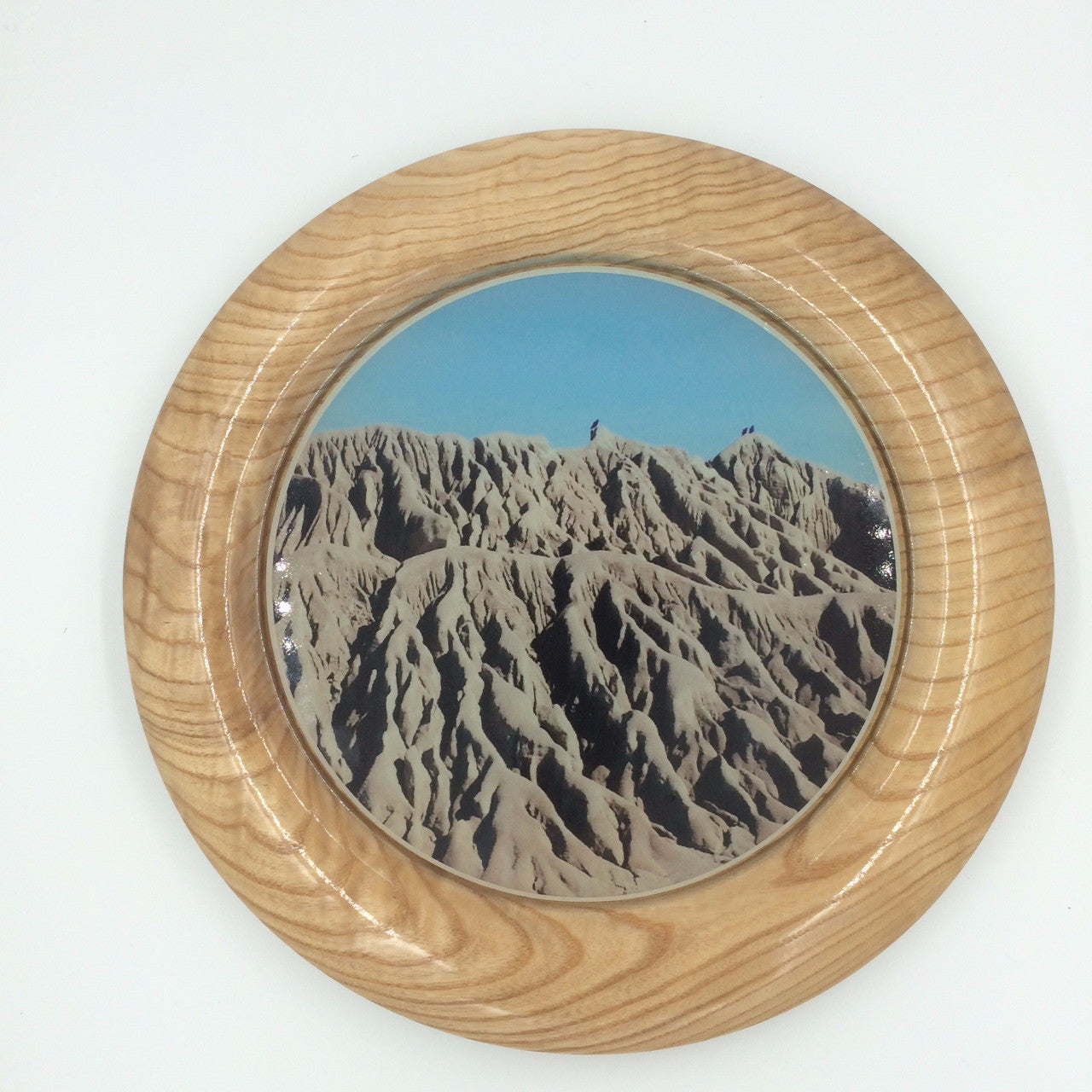 Local Artist of the Week: Richard Ruehle-Personalizable Curly Maple Platter
Richard has made it possible for you to put any picture or logo you wish in the center of one of his curly maple platters.  Curly maple (also called flame maple, tiger maple, and ripple maple) is a feature of maple in which the growth of the wood fibers is distorted in an undulating chatoyant pattern, producing wavy lines known as "flames".  This effect is highly prized for its beautiful appearance, and curly maple is used frequently in the fabrication of fine musical instruments, furniture, and serveware.
This beautiful curly maple platter is approximately 11 and one-half inches in diameter with a generous 8 inch diameter center for your photo or logo.  The piece is accompanied by a Certificate of Provenance attesting to your ownership of an original work of art.