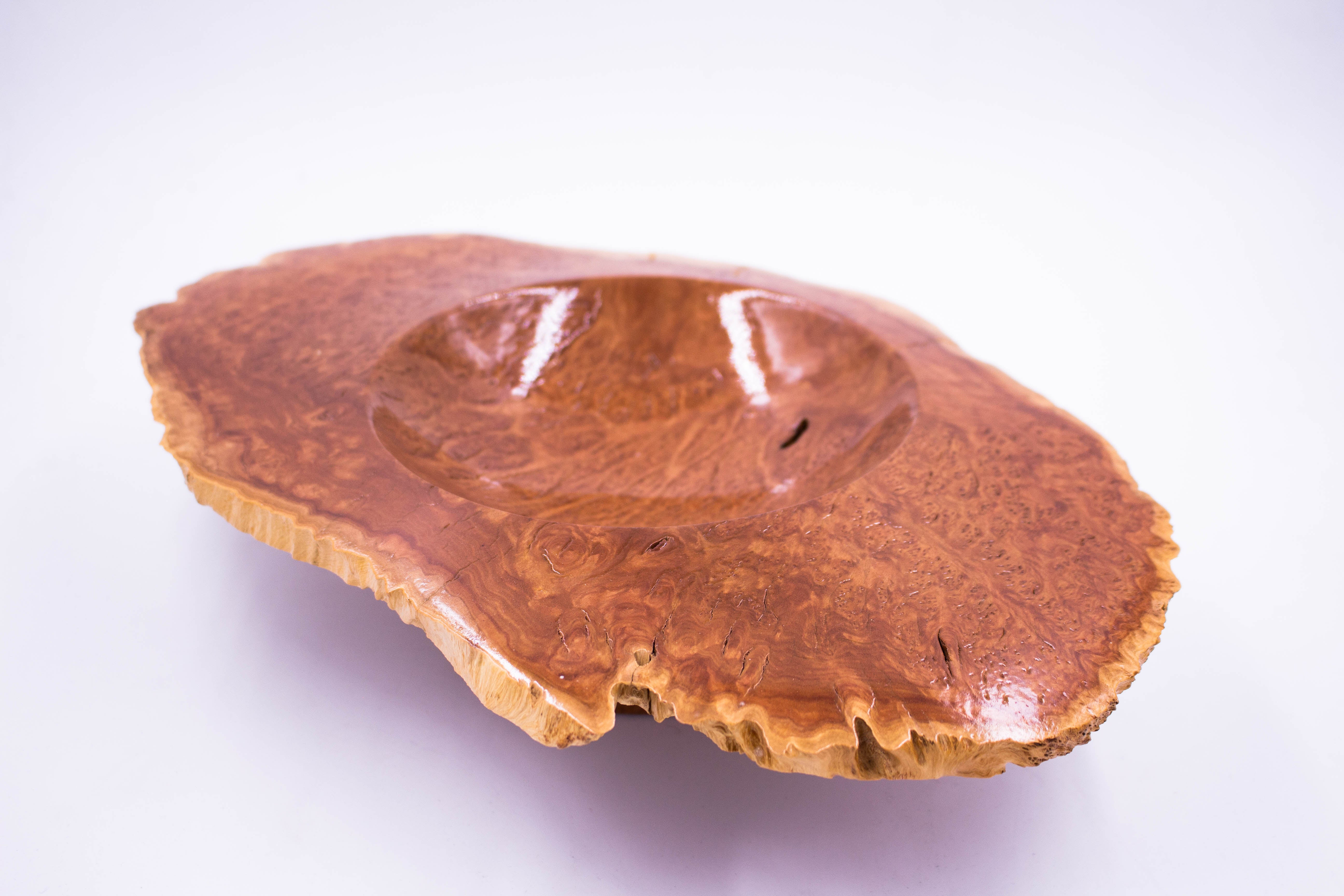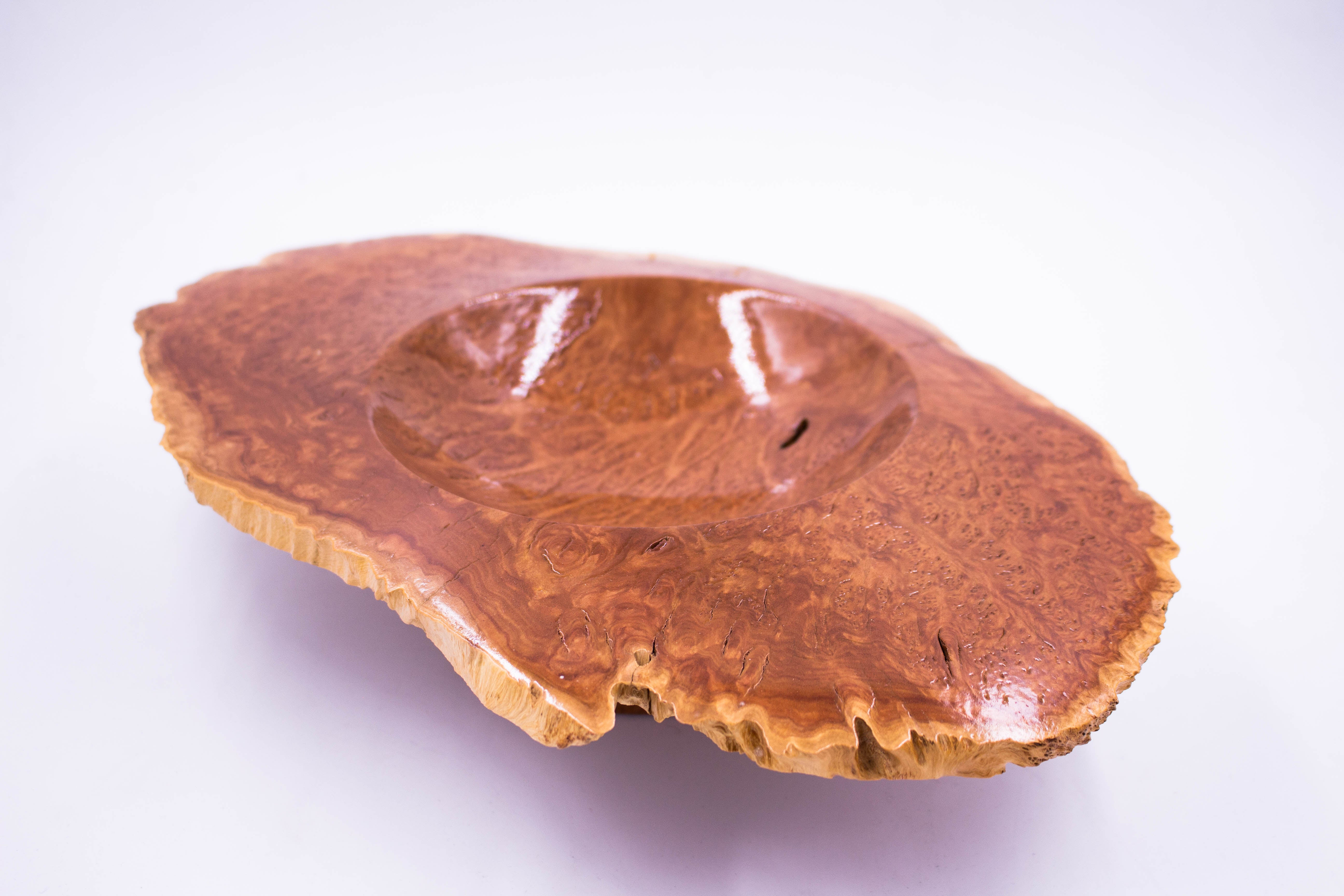 Local Artist of the Week: Richard Ruehle Yellow Box Footed Bowl with "Living Edge" Rim
The Australian yellow box tree yields a rich brown wood that is both dense and heavy. This shallow footed bowl (it sits about 2 and one half inches high) sports a wide "living edge" rim which is approximately 14 by 9 inches and is beautifully rendered as "primitive" or "rustic" due to the presence of characteristic cracks in the wood, some of which go completely through the bowl. Signed and numbered (#2272) by the artist, who works and lives in Findlay, OH.
This piece is accompanied by an official Certificate of Provenance issued by The Collector Gallery at Objects of Desire Artful Living attesting to your ownership of an original work of art.