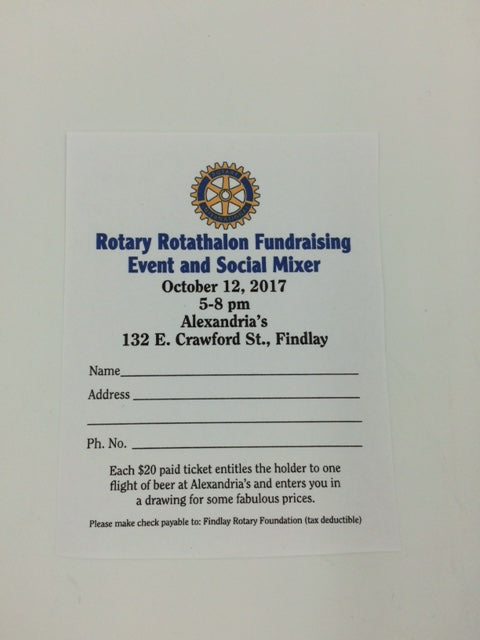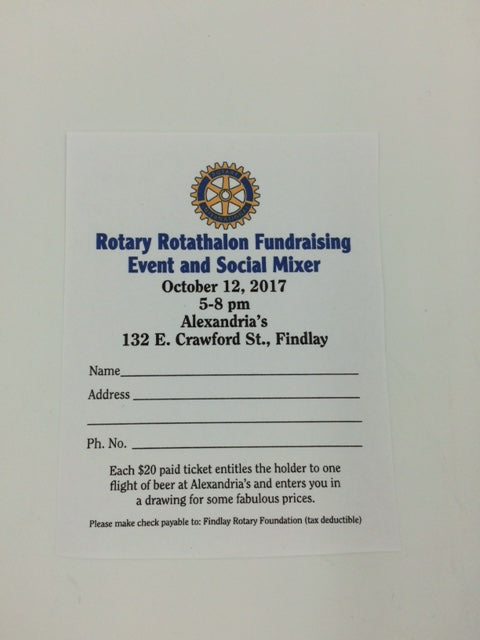 Rotary Fundraising Event and Social Mixer
The beer tasting and prize drawing will be held at Alexandria's Bar on Thursday, October 12, from 5:00 to 8:00 pm. You do not need to be present to win one of the prizes, but you do need to be present to enjoy the beer tasting. And to meet all the interesting people attending the event. The $20 donation is tax deductible.
Please be sure to give your name, address and telephone number so you can be notified of your prize if you are not in attendance.