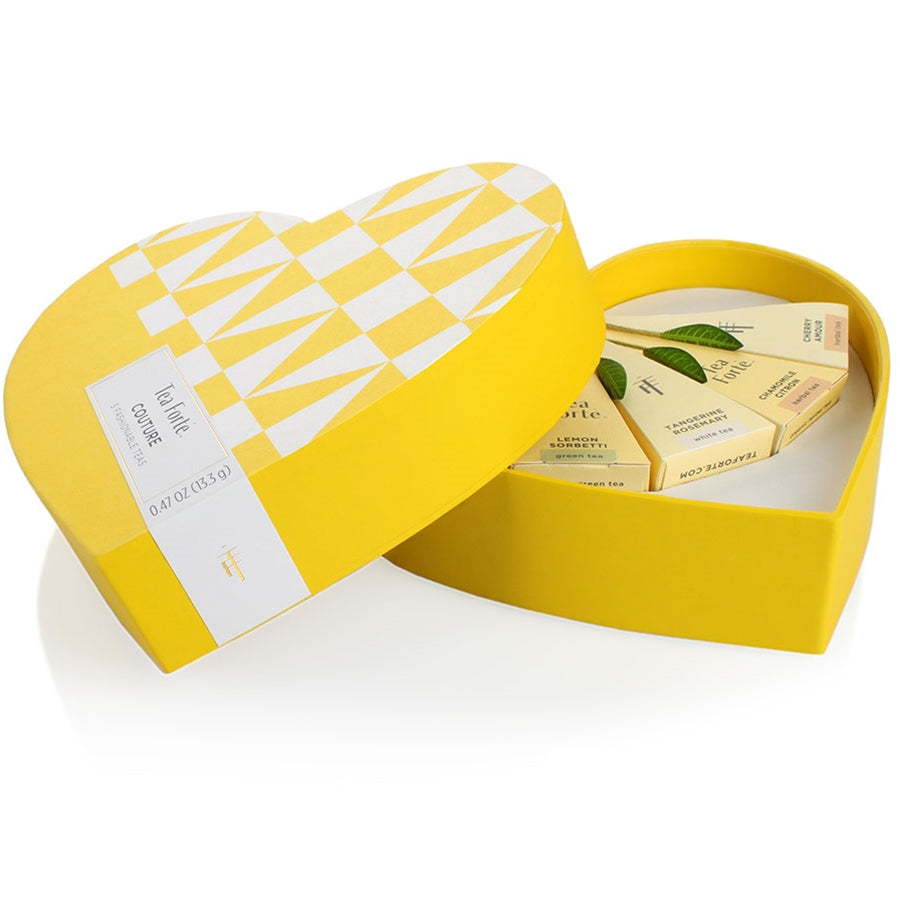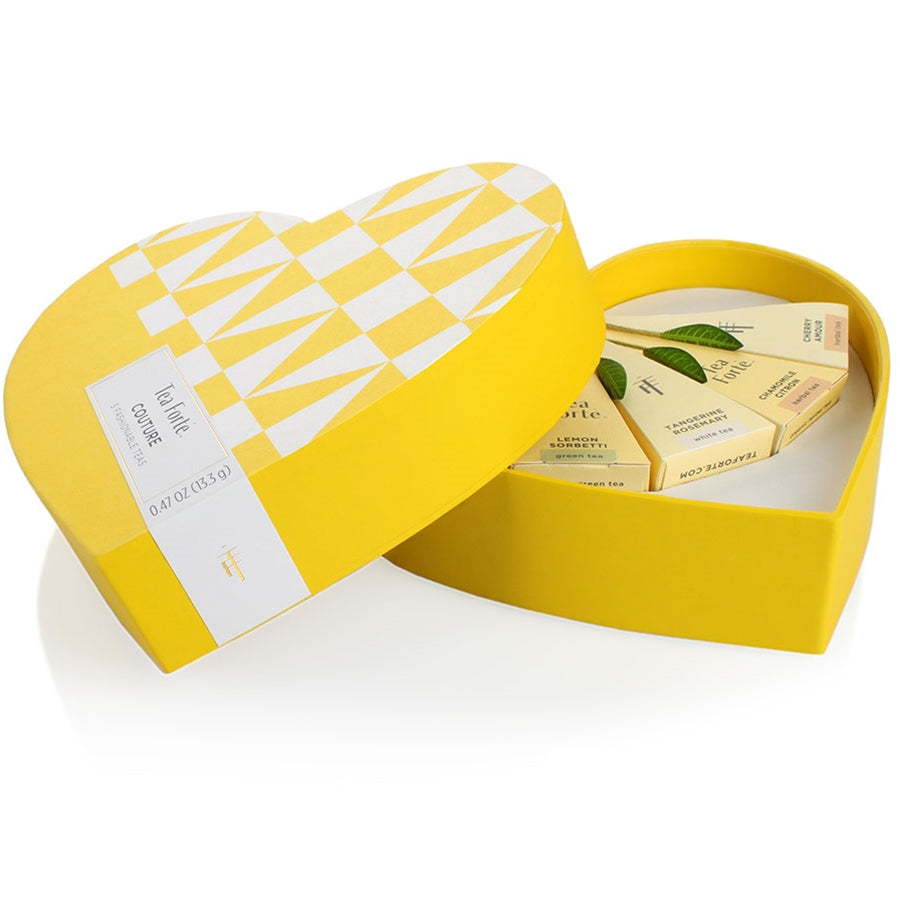 Tea Forte Couture Organic Tea Collection
The Tea Forte Experience is designed for extraordinary teas graced with unparalleled presentation for an exceptional experience that could only be Tea Forte.
Tea Forte works directly with growers that share their dedication and determination to produce the definitive experience of every type of tea featured. The ingredients used in Tea Forte blends represent less than 1% of all the teas available worldwide. The diverse, subtle flavors that are the hallmark of Tea Forte blends are a result of creating without compromise.
Handcrafted luxury tea blends and design-driven packaging come together for an experience worth savoring every day. Steeped in over 35 countries, Tea Forte is proudly featured at leading hotels, restaurants, resorts and retailers – and is the exclusive tea purveyor for the James Beard Foundation.
The Couture collection is comprised of five trend-setting designer organic blends for the fashion conscious, including black tea, green tea, herbal tea and white tea blends with each blend packaged in Tea Forte's iconic pyramid-shaped single-serving tea infusers. 
Darjeeling Quince (organic black tea): a bright blend from the Himalayan foothills with floral muscat and fruity notes.
Lemon Sorbetti (organic green tea): fragrant with fresh citrus highlights
Tangerine Rosemary (organic white tea): rare white tea enlivened with sunny citrus and fragrant rosemary.
Chamomile Citron (organic herbal tea): a relaxing and rejuvenating blend of sun-golden blossoms with a citrusy zest.
Cherry Amour (organic herbal tea): a melange of red sweet apples, ripe cherries, and heavenly hibiscus blossoms.