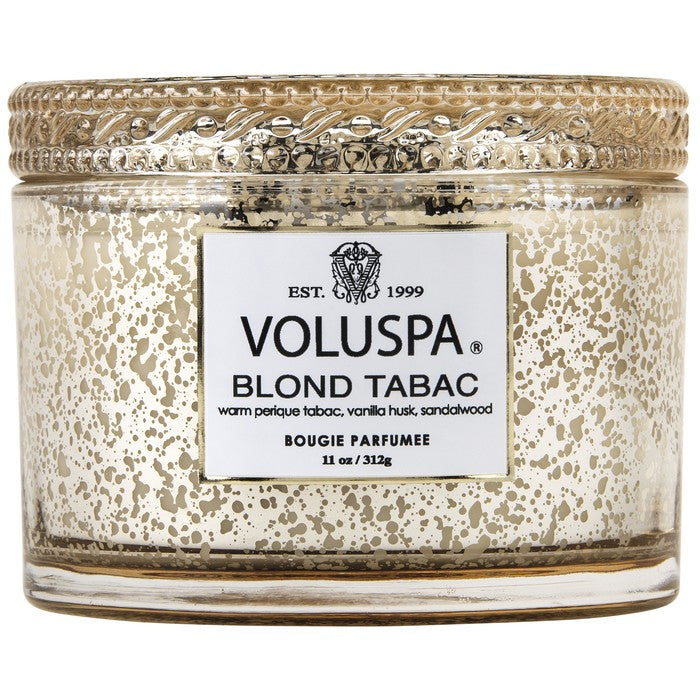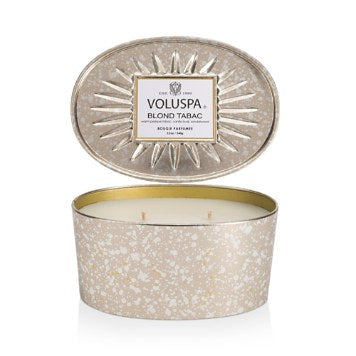 Voluspa Boxed Blond Tabac Scented Candle w/Lid
Voluspa is an ethical luxury brand scented candle that comes in a beautiful mirrored silver glass container with flake highlights. This is one scented coconut wax blend candle that you will be proud to incorporate into your table top decorations. The scent, Blond Tabac, is a delightful combination of fruity perique tobacco, vanilla husk and sandalwood, a particularly delightful scent that echos the afterglow of getting out of a warm bubble bath. The 11 oz. (45 hours burn time) dual-wick candle comes in a beautiful silver presentation box.
Also available in a dual-wick slightly larger (12 oz., 50 hours burn time) decorative oval tin for only $20 without presentation box.